Who is Rui Faria and why did Aston Villa show an interest in appointing him as manager?
By Ben Grounds
Last Updated: 11/10/18 8:53am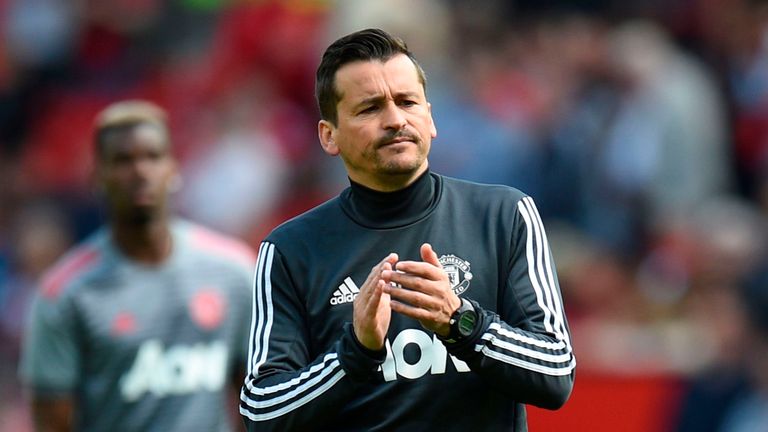 Rui Faria emerged as a candidate to replace Steve Bruce as Aston Villa manager, but he has since ruled himself out of the job. We take a look at why the club's new owners showed an interest in Jose Mourinho's former assistant...
Villa had earmarked a high-profile replacement when Bruce was sacked after a run of one win in nine Sky Bet Championship matches.
But after Faria joined Thierry Henry in ruling himself out of contention, the club moved swiftly to appoint Dean Smith as head coach late on Wednesday evening with John Terry as his assistant.
Faria, who admitted he was flattered after informal contact was made regarding the vacancy, has been without a job since ending his 17-year association with Mourinho, and he has expressed a desire to continue spending time with his family.
It is understandable that many Villa fans will greet the news of Faria cooling his interest with disappointment, five months after Mourinho claimed his closest friend in football was ready to make the step up to management.
The United boss said following his Old Trafford departure in May: "17 years... in Leiria, Porto, London, Milan, Madrid, London again and Manchester. Training, playing, travelling, studying, laughing and also a few tears of happiness.
"17 years and the kid is now a man. The intelligent student is now a football expert, ready for a successful career as a manager."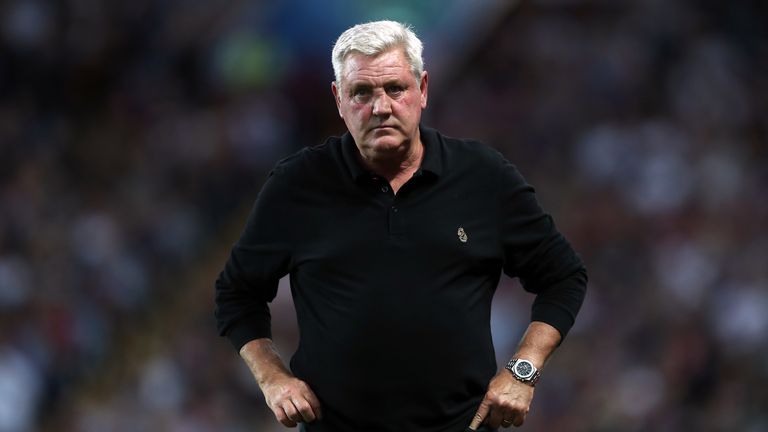 Faria was Mourinho's indispensable assistant, and quite often his henchman, seen in a heated argument with Sir Alex Ferguson during the 2007 FA Cup final.
He was not without his controversial moments at Chelsea, memorably being accused of covertly communicating with Mourinho via an earpiece under a woolly hat during the Champions League quarter-final home clash with Bayern Munich in 2005.
In his second spell at Stamford Bridge, Faria was handed a six-match stadium ban after an outburst at referee Mike Dean during Chelsea's home defeat to Sunderland in April 2014 - the club's first ever Premier League loss at home under Mourinho.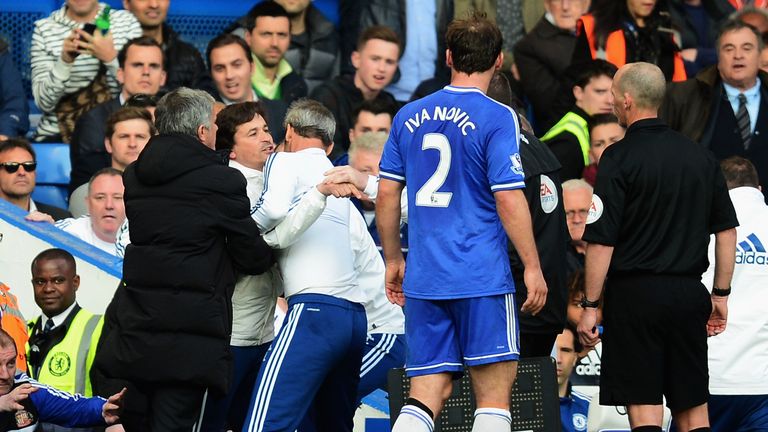 Speaking a year later in 2015, Mourinho revealed in a Daily Telegraph interview: "Rui used to say, 'A winning football manager is the best life in the world'.
"It's a fact, and we try. But in this country, we have so many matches that you cannot allow yourself to be affected. I lose 5-3, the next day I have a training session, and in two or three days have another match."
In this sense, Faria would have been well-suited to the rigours of Saturday-Tuesday-Saturday football in the English second tier.
When Faria does decide to take up the reins somewhere, his experience as a relentless fitness trainer and reputation for collecting vast amounts of data on the opposition will provide the hallmarks of his management style.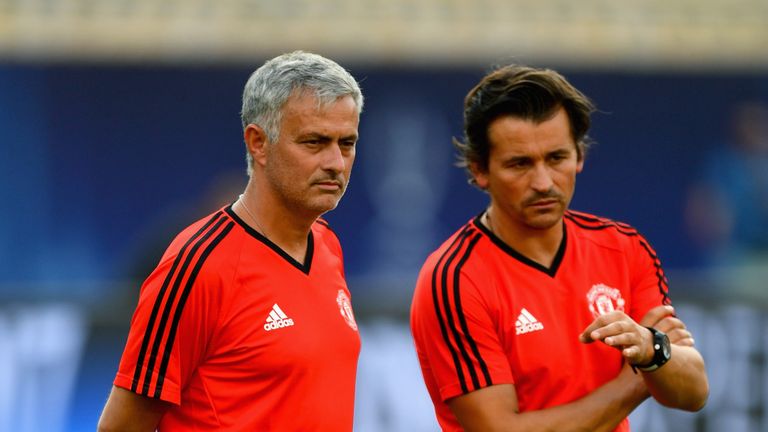 A meticulous planner, Mourinho rates Faria above Brendan Rodgers, Aitor Karanka, Andre Villas-Boas and all those that have worked under him and moved into management.
"If one day I have to speak about disciples, the real one is the one that has been with me since 2000," he said shortly after taking over at Manchester United.
"He thinks like me, is adapted to my way of coaching, the one with most similarities to me - even in terms of personality."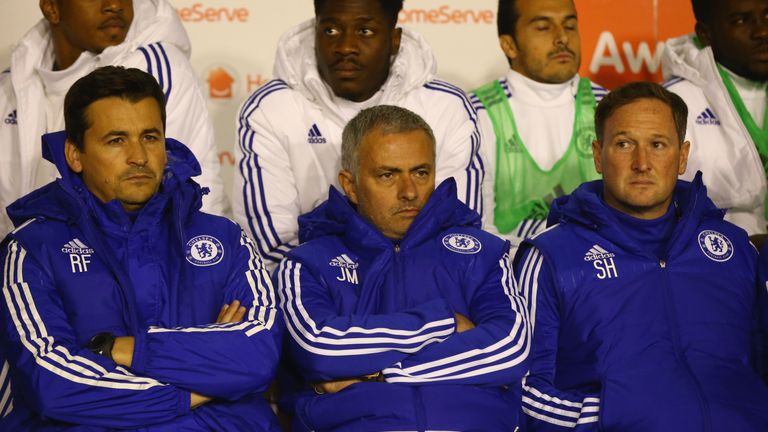 Faria left Mourinho "with a heavy heart", but there have been other, unsubstantiated claims as to why he cut ties with his compatriot, relating to how his close friend's increasingly-abrasive public persona was beginning to rub off on him.
He has often appeared calm and measured with his brief words to the media, but in October 2016 Faria stepped in for the post-match press conference following a game against Burnley.
Regarding Ander Herrera's red card during a frustrating 0-0 draw, he said: "I just want to say, fantastic work from the referee [Mark Clattenburg]."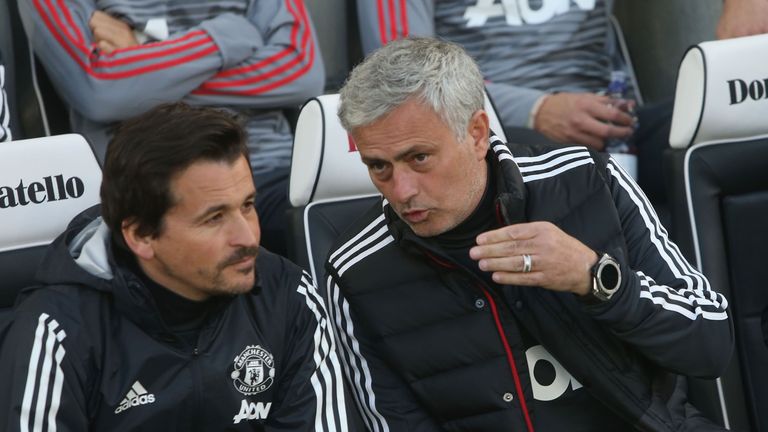 "After a lot of consideration, and with a very heavy heart, I have decided the time is right for me to move on. I have had 17 years of incredible and unforgettable experiences.

"However, I have felt for some time that I would like to spend much more quality time with my family before pursuing any new challenge in my professional life."
Rui Faria, speaking in May 2018
It was a glimpse of his fiery temper, and whether Faria had grown tired of working alongside Mourinho or not, in their pomp, they were a managerial double-act fit to rival Celtic's Jock Stein and Sean Fallon during the 1960s.
Mourinho said last year: "It's important to have people around that identify with me. If I need to be in a meeting, Rui has the knowledge of how I think.
"He lives two minutes away. We have dinner almost every day. My assistants all live in the same building, two minutes away from the hotel where I'm staying."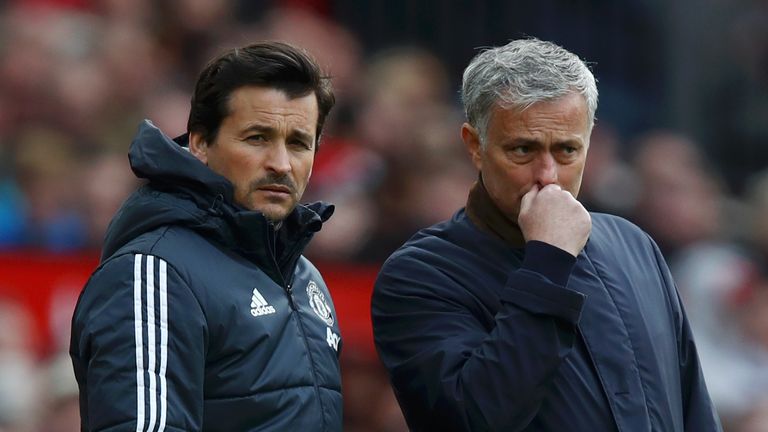 Faria has honed an unwavering loyalty during the best part of two decades working alongside a man who has courted controversy wherever he has gone. Alongside the respect and contacts he has made across Europe, Villa are the latest club to show a fascination in his clear potential as a No 1.
It is not the first time Faria has been connected with a first management post. He was linked with the Arsenal job before Unai Emery was appointed, while Benfica were also keen on the man affectionately known as the 'good cop' alongside Mourinho.
In an interview with The Times last month, the 43-year-old revealed he was ready to return to the dug-out.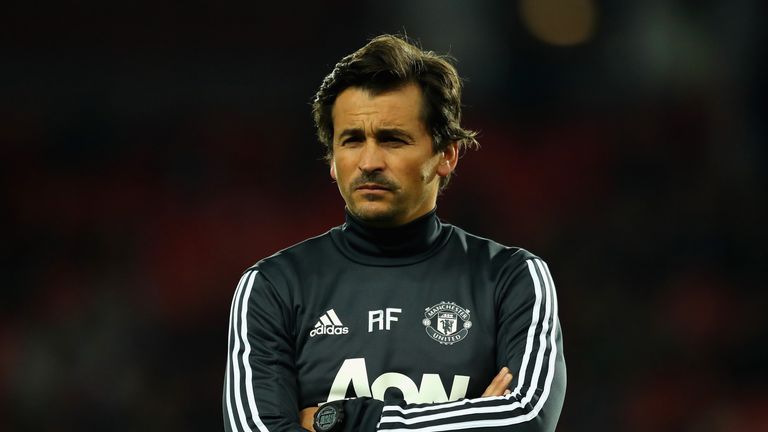 He said: "I have a passion to get into management. Being assistant for so many years, working with the best, in the best clubs in the world with someone who lives football 24 hours a day like Jose does, you are influenced by the desire to lead, start a project and coach.
"Being Jose's assistant for so many years, I couldn't be an assistant to somebody else. Working with Jose is the best experience you can have."
Faria alongside Mourinho
Faria's club sides have won their domestic league eight times, the UEFA Cup once and the Champions League twice.

Between 2002 and 2012, Mourinho and Faria did not go a full season or a calendar year without winning at least one trophy.

Faria helped Mourinho to 25 trophies over his 17 years of loyal service. An integral part of his compatriot's success in football management, Faria first worked with Mourinho at Leiria in 2001.

He moved with Mourinho from Porto to Chelsea in 2004, winning two Premier League titles in his first stint before overseeing Inter Milan's unprecedented treble in 2010.

Further success lay in store at Real Madrid, where Faria helped Mourinho win three trophies including the La Liga title in 2011-12.

A third Premier League title would arrive during their second stint at Chelsea, as well as success in the League Cup.

Faria followed Mourinho to Manchester United, with the pair winning the League Cup and Europa League in their first season at Old Trafford.
While Mourinho has struggled without his right-hand man, Faria's stock would appear to have risen, and his pedigree as an assistant will instantly attract players when he does finally decide to cut his teeth in management.
Faria will now be able to use all he has learned from Mourinho when he steps outside the manager's shadow, and choosing not to follow up his interest in the Villa post indicates an awareness of the magnitude of the role as a first managerial position.
His time with the 'bad cop' was synonymous with silverware, but having a title he can call his own would eclipse any of those feats.