Capital One Cup: Steve Evans says Rotherham relishing trip to Aston Villa
Rotherham boss Steve Evans is targeting a Capital One Cup shock at Aston Villa on Wednesday night.
Last Updated: 28/08/13 7:03pm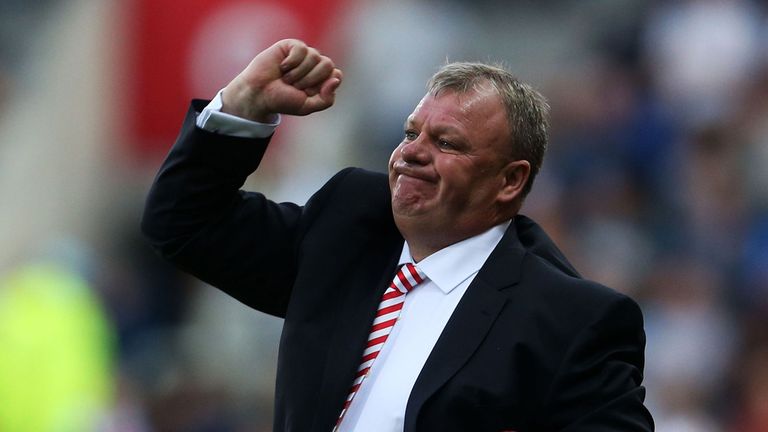 Evans takes his Millers to Villa Park in fine form - they are unbeaten this season - having already claimed the scalps of Sheffield Wednesday in the first round.
And Evans - who has a fine track record of cup upsets from his time at Crawley - admits he wishes he was playing rather than watching from the sidelines.
"If I could lose a few stones I'd put myself on the teamsheet, because it's that big a game for us," he said.
"It will be a great occasion but it will only be truly remembered if we deliver a performance to be proud of.
"We will need every player to be at their best and we know we need Aston Villa to have an off night," he said. We will be in their faces all over the pitch and hopefully they won't be ready for that.
"Some people ordered a straight jacket for me when I said Crawley could beat Manchester United at Old Trafford and we nearly did.
"I think we have got an even better chance this time. We have better players, a better system, better everything. I believe it can happen. But we have to have a top, top night.
"If you have got belief and do your homework and then get the best out of your players and you never know what can happen.
"One of three things will happen. They will win and no one will blink, it will be a dull game that they edge through or there will be a sensational cup upset. I believe that it can be the third one."
Evans says the only man under pressure will be his Villa counterpart Paul Lambert.
"I think Paul Lambert will put a strong team out because they have already played Chelsea so don't play at the weekend," he said.
"They have had a good start to the season, beating Arsenal on the opening day and then being a couple of refereeing decisions away from beating Chelsea.
"They were very unlucky against Liverpool but if they get beaten by Rotherham it won't have been such a good start after all. It then becomes a pressure cooker again for Paul.
"So it's a wonderful game for everyone connected with Rotherham United. If you are going to play against a Premier League club you want it to be one with history, tradition, the stadium, the fanbase and a gifted manager and Aston Villa is all of those."