Newcastle players cancel their own Christmas party, says Rafa Benitez
By Husmukh Kerai
Last Updated: 15/12/17 11:28pm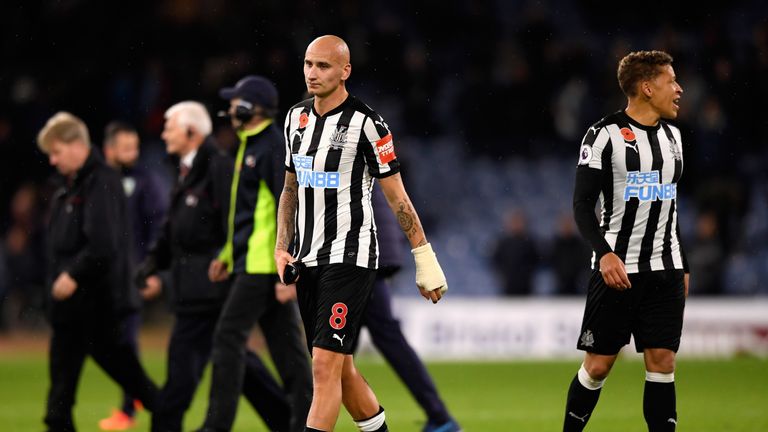 Rafa Benitez says Newcastle players have decided to cancel their own Christmas party so they can concentrate on improving the club's Premier League form.
Newcastle players were due to celebrate in London following Saturday's game against Arsenal at the Emirates, where they will look to avoid their eighth league defeat in nine matches.
Sam Allardyce revealed he cancelled Everton's Christmas party on Wednesday, but Benitez says his players took the decision to scrap their plans upon themselves.
"They have cancelled [the plans]," he said.
"They want to give a very clear message that they care and they want to do things right. On the pitch, you can win or not, but they realise that they have to be focused on doing things right.
"There was no pressure from me. I was asking four or five players about it and they were very clear: 'Oh no, we cannot' and that was it. They talked between themselves and decided.
"This group of players is working so hard, so I could not have said to them you do not deserve to do this or that - they are giving everything. But they have decided this and I think that's very positive.
"I have said to them maybe later on they could have dinner or whatever in the future when things are going well. I think it's a very good thing from them."
Benitez has confirmed he held talks with Newcastle's managing director Lee Charnley this week over January transfers, but insists he can still get more out the players currently at his disposal.
He said: "My message is very clear: it's a long race. If you go in a marathon, you know when they talk about the wall, which is 33km or something like that?
"You get to the wall and then you have to carry on."