Rafa Benitez says Newcastle are "talking with agents", but remains uncertain about how much money he has to spend on transfers.
In addition to having regular conversations with managing director Lee Charnley, Benitez has also spoken to club owner Mike Ashley with regards to a transfer fund for January.
Speaking ahead of Saturday's visit of bottom-of-the-table Swansea, Benitez remained typically coy when asked about Newcastle's chances of strengthening their squad before the end of January's transfer deadline.
He said: "The last time we (him and Ashley) talked, we talked about different players and trying to move forward.
"I talk to Lee Charnley everyday, but no idea (on any budget) but still working."
Benitez admitted he will not allow anyone to leave St James' Park, unless they have a replacement ready to sign.
"We won't sell unless we can replace with better players," Benitez added. "And in January you need a lot of money to convince players to come here.
"And we're not planning to sell anyone who we consider can make a difference to the team. We have had some people asking but nothing serious and no offers on any of our players.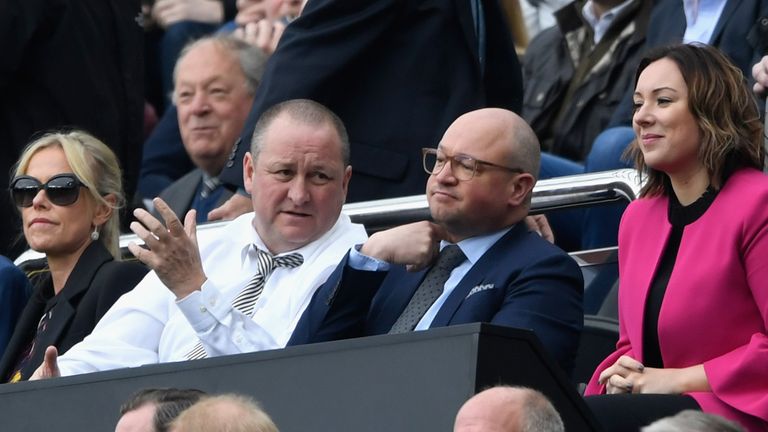 "But if somebody wants to buy, we'll see if the price is good for us and for the player. But if they talk about loans we are not interested because we need them.
"I'm still confident we will do what we have to do but I have to just concentrate on the games.
"We are talking with agents but cannot push too much. We will try to do our best until the last day and believe we will do what we have to do."
Looking ahead to this weekend's crucial fixture against Swansea, Benitez says he is not expecting an easy game.
He added: "They have a new manager. They look quite organised, disciplined in defence and difficult to breakdown.
"I think it is important we don't lose the game but still have the mentality we have to get three points. It will be a tough game for us.
"It'll be hard to create chances against them. A massive game for them, a massive game for us."