Jonjo Shelvey's psychologist sessions helping his Newcastle form, says Rafa Benitez
By Danny Gallagher
Last Updated: 23/02/18 4:21pm
Jonjo Shelvey's recent stand-out performances have been helped by his natural love for football and sessions with a psychologist, says Rafa Benitez.
England international Shelvey sought off-the-field help to work on his discipline after being sent off in Newcastle's opening game of the season against Tottenham.
Shelvey was sent off again against Everton in December but has now returned to his best form for Newcastle with the help of a psychologist, leaving Benitez happy with the progress he has seen.
"I've talked with him every training session about a lot of things. He is someone who is learning, it is a question of if he can manage these situations and do well with all the pressure of football and the Premier League and people watching him and analysing his behaviour.
"From the beginning, I was trying to trust him with his game and the way he manages his life, we have been talking about these things for a while.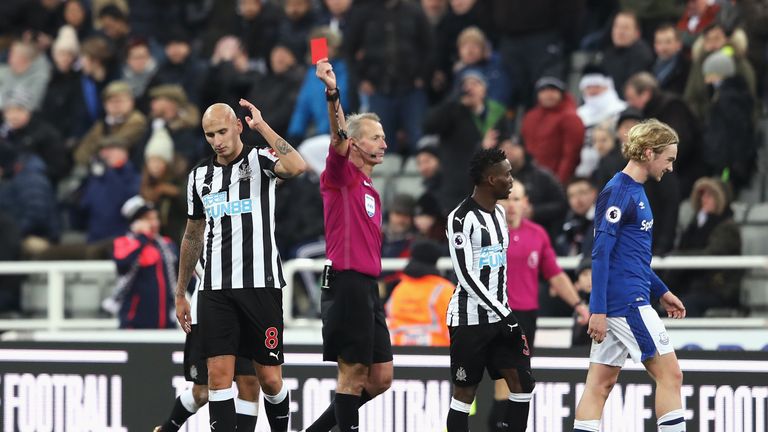 "The best thing is that he loves football - he never misses training and works really hard for his team-mates.
"Sometimes it is frustrating that he is making mistakes but that is something he has to manage and to control. He's more mature but in football we've seen every week things can change."
Newcastle face Bournemouth on Saturday, looking to build upon a recent Premier League victory over Manchester United. The Magpies sit in 13th, yet are only two points above the relegation zone.
"For us and all the teams at the bottom every game is like a final, but we are playing so well and did well against one of the top sides," said Benitez, "for us and for them [Bournemouth] it is a big opportunity."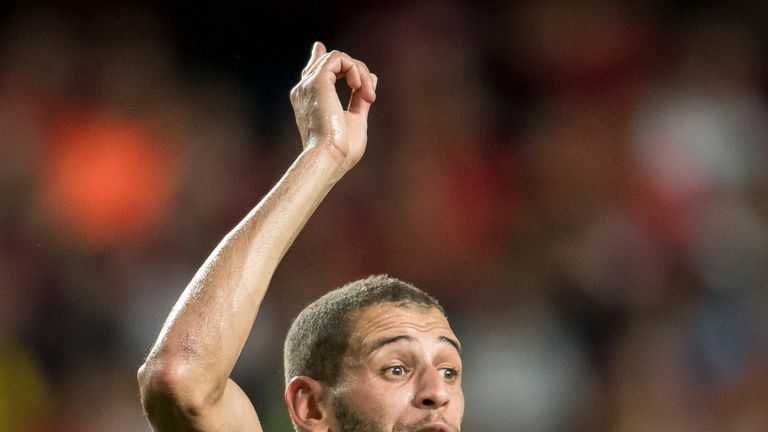 One player who will not be available is loan signing Islam Slimani, who Benitez confirmed has faced a setback in his battle for fitness.
"Slimani had a setback the other day so will not be available. It will be at least a couple of weeks so we have to keep working with him because he had an injury when he came.
"Everyone has been expecting him to make the difference but the only thing that is positive is after the Manchester United game we showed we have enough quality in the squad to cope with the games."