Paul Merson is back with another round of his Premier League predictions - how will he fare this week?
Merse is in the hotseat again for a bumper line-up of top-flight action this week after predicting one perfect score and four correct results last weekend.
The Soccer Saturday pundit got Brighton's sensational 2-1 win over Arsenal spot on, as well as Liverpool's 2-0 triumph against Newcastle, and also correctly predicted wins for Manchester City, Manchester United, Tottenham, Swansea and Watford.
Who is the Magic Man tipping this weekend? Read on to find out...
I can't see Liverpool losing. It's a game where the first goal is massive, but Liverpool score and have plenty of pace in the team. They're playing well and have confidence. I don't think Manchester United will be able to cope with them at the back.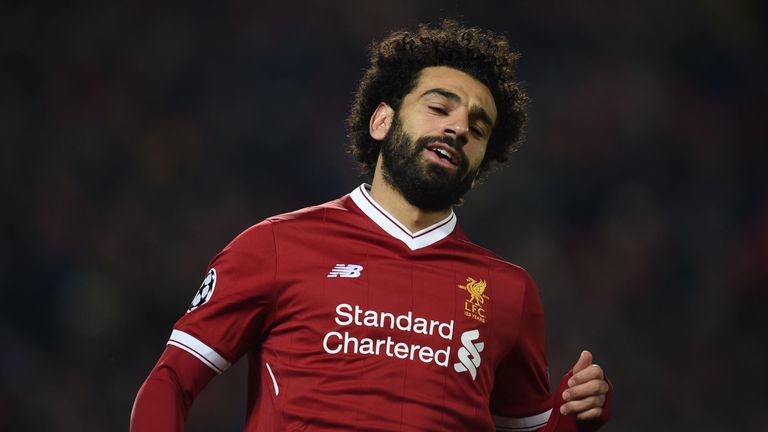 United won't open it up, I don't see that happening at all. If they win, they'll probably get second, but if Liverpool do I think they'll definitely end up coming runners-up.
PAUL PREDICTS: 1-1 (5/1 with SkyBet)


Arsenal v Watford (Super Sunday from 12.30pm on Sky Sports Premier League)
Arsenal have got to beat Watford. Surely. Surely. If they don't, I don't even want to think about it.
I'm not saying they'll win bullishly, I'm saying it with more hope than anything. They're struggling, their confidence is low.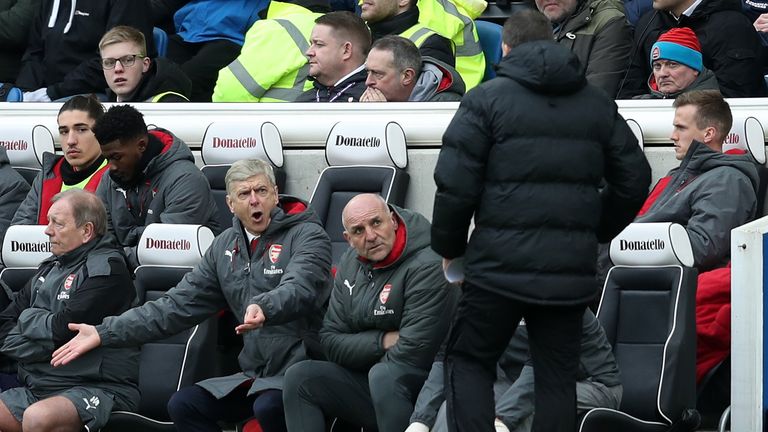 Watford are out of the relegation fight, they've had a good couple of results, but Arsenal should have enough to get past them.
PAUL PREDICTS: 2-0 (15/2 with SkyBet)


Bournemouth v Tottenham (Super Sunday from 3.30pm on Sky Sports Premier League)
There's got to be a Champions League hangover for Tottenham. They were cruising along, 1-0 up, and then three minutes later they're out. It'll have an effect. They'll have one eye on next week in the FA Cup, and another season without winning anything.
I think Spurs will win, but if Bournemouth are on it they could get something, most definitely. They have a go, they open up and have a go. Sometimes they get punished for it, but sometimes it pays off. I like the way they play.
PAUL PREDICTS: 1-2 (7/1 with SkyBet)


Stoke City v Manchester City (Monday Night Football from 7pm on Sky Sports Premier League)
It's a case of getting this one out of the way for Stoke and move on. I don't mean that horribly, but you don't want to come out of the game on the back of a 5-0 with the confidence shattered. You've got to worry for Stoke - Man City don't have a game for about three weeks. They could go to town.
Stoke have done alright under Paul Lambert, they got a good draw last week but I'm just being realistic, and last week City made Chelsea look extremely average. You look at them, they're fairly sound defensively but they're not hurting anyone up the other end too much. If you're going to play that way, against Manchester City, they're going to break them down at some point.
PAUL PREDICTS: 0-4 (9/1 with SkyBet)


The pressure's on Everton to win this. Sam's getting a bit of stick off the fans, and Brighton had a good result against Arsenal. Everton aren't free-flowing, they'll make it tight and I reckon Brighton will go for a draw too so there won't be many goals.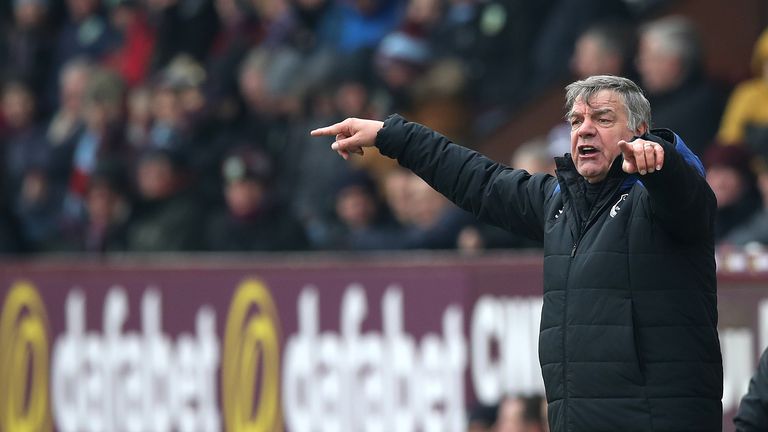 I'm pleased for Brighton and Chris Hughton, who's a top manager in my opinion. When Brighton come to big six-pointers, you can't afford to lose but I think it's a free swing for Brighton.
PAUL PREDICTS: 1-0 (5/1 with SkyBet)
It's a massive football match. Whoever wins this game, you're probably looking at two more wins to the end of the season to stay up. It's huge. Huddersfield have been in good form, but this is bread and butter and if they lose this they could be exactly back where they were.
It's unbelievable what Carlos Carvalhal has done, unbelievable. I think having the Ayews just swings it for me, I think they're a little bit more lively for me. It's a game Huddersfield will feel they have to win, and for Swansea it's important they don't lose.
PAUL PREDICTS: 1-2 (11/1 with SkyBet)
Newcastle came up against a better team in Liverpool the other day, but I think they'll be alright. You look at them and they've got players who, especially Jonjo Shelvey if he plays well, should make sure they're alright at home and they got a massive result against Manchester United the other week.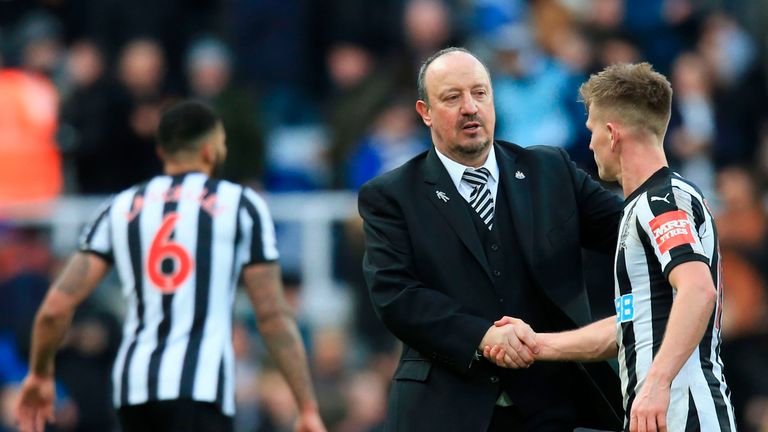 Southampton have got four away games on the trot, they're in the FA Cup against Wigan and when they're doing that Premier League teams will be playing football, if they win then they'll be in the semi-final when teams will be playing again.
They could be in a horrible position soon, if they don't get anything here. They'll be playing catch-up and will be in the bottom three. They're missing Charlie Austin, and they seem like a team who want to don't lose before they win.
PAUL PREDICTS: 2-0 (11/1 with SkyBet)
I've said it for the last three weeks that if they lose this you can turn the lights out, but if West Brom lose this one you really can turn the lights out. The problem with West Brom, is all the other teams are playing each other. If one of them wins, they're not really gaining anything.
I think they'll win it though. Leicester have a big game next week in the FA Cup, I've seen them for the past couple of weeks. They can't get relegated, they're not getting in the top six, it's all about next weekend. They're stuck in a weird position in the league, I think they've taken their foot off the gas a bit and are waiting for the quarter-final. I think West Brom could take advantage of that.
PAUL PREDICTS: 2-1 (9/1 with SkyBet)
West Ham have to win. It's another must-win game for them. I'm going with the win because they have to win it, that's all I can say. Surely they'll be playing with a lot more intensity than Burnley. They've been getting beaten badly, and they've got to get it right. Shipping four at Swansea isn't good.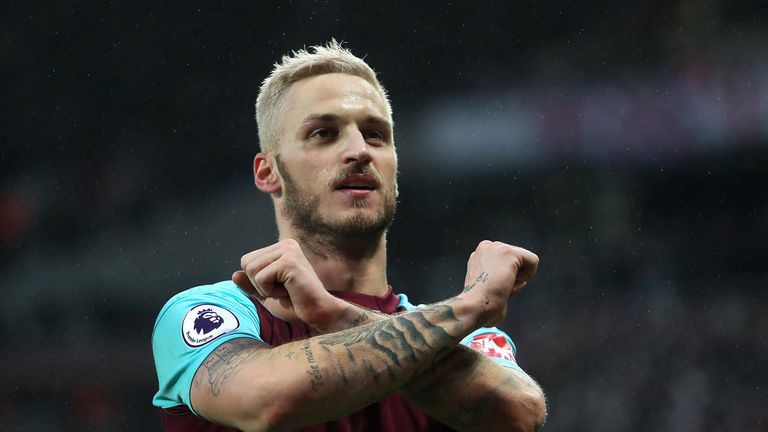 Burnley are good at keeping it tight, opening it up later on when the home team are getting nervous, but I think West Ham will have that intensity to get through.
PAUL PREDICTS: 2-0 (8/1 with SkyBet)
Chelsea could be virtually out of the race for the top four this weekend. It's all about timing for Palace. The Chelsea players will have one eye on Barcelona next week, and Palace have been unlucky recently. They've played two of the top teams, and lost in the last minute in both of them. Those two points - more, when you look at the United game - could've made a big difference.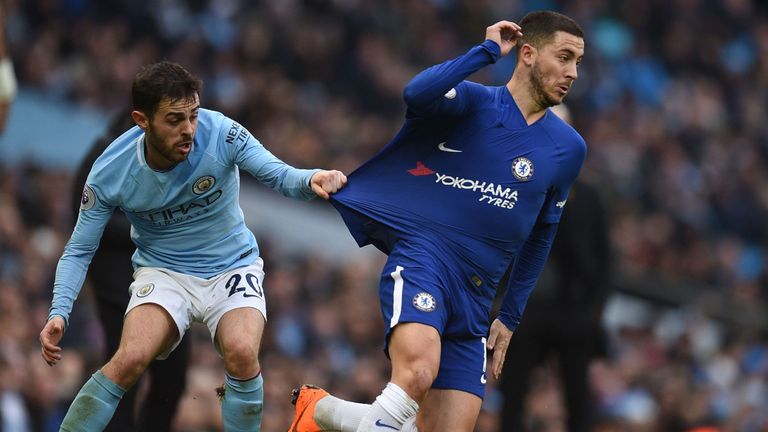 But I think without Wilfried Zaha they really struggle, so I can't look beyond Chelsea.
PAUL PREDICTS: 2-0 (9/2 with SkyBet)