Rafa Benitez happy for Kenedy value to soar if he is scoring for Newcastle
Last Updated: 13/04/18 10:56pm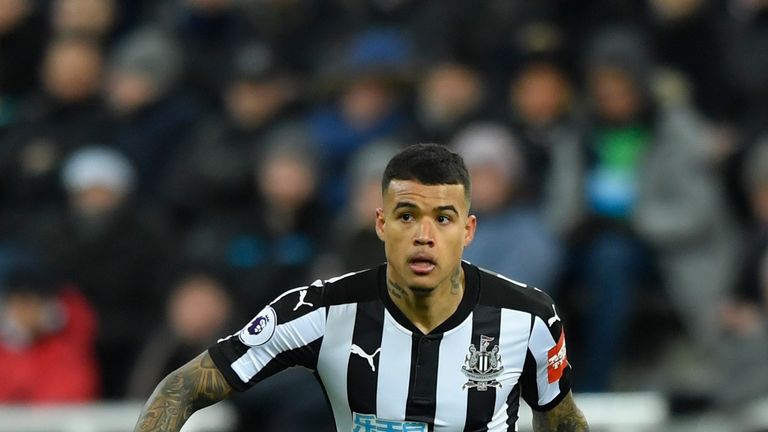 Rafa Benitez says he is happy for Chelsea loanee Kenedy's valuation to soar as it means he will be performing well for Newcastle.
Benitez credited loan signings Kenedy and Martin Dubravka with Newcastle's change in form since the turn of the year, which has seen them climb to 10th in the table and 10 points clear of the relegation zone.
But Kenedy's performances may have come at a cost to Newcastle, with Bayern Munich and Paris Saint-Germain understood to be interested in the 22-year-old Brazilian - if Chelsea choose to sell.
Benitez revealed Newcastle attempted, and failed, to negotiate an option to buy the player as part of his loan move.
Asked if he feared Kenedy was simply increasing his value, Benitez said: "Yes, but if you say do you want him to score goals and the value will go up, then yes, I want him to score goals.
"That is it, football is like this. If you have a good player, the value goes higher. He has the level to play in a top team - but he is in a top side already!"