VOTE: Manchester City's title win ranked in Premier League history - greatest ever?
Last Updated: 12/05/19 10:27pm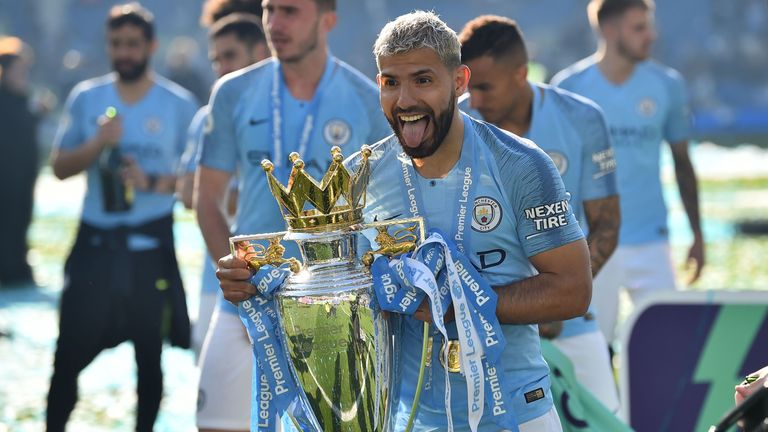 Is Manchester City's Premier League title win the greatest in Premier League history? Vote here to have your say...
City have clinched their fourth Premier League title with victory at Brighton - but it went down to the wire, with Liverpool trailing them by just a single point to make for a relentless title race.
Analysis: City brilliant - and resilient
How City were crowned champions
But how does City's title win compare to previous Premier League champions?
Vote for your favourite below...
Pep Guardiola's view
"To win this title, we had to win 14 in a row. We knew for two or three months that we couldn't lose one point. This was the toughest title we have won in all my career by far."
Gary Neville's view
"Winning back-to-back titles is about mentality, and he's [Guardiola] instilled that into that dressing room. He's powerful, strong, and makes his players feel unbeatable. What a coach. How do they keep him for the next five or 10 years? They've got to keep him in Manchester. Whilst he's there, it will be difficult for other clubs to get near them."
John Barnes' view
"It's been a better performance this year from City than last year. Last year, there was no pressure on them, and it's easier to play when there's no pressure. This season, Liverpool played before them three or four times in the last month, and City responded. They went 1-0 down on the final day, and they responded."