Newcastle midfielder Moussa Sissoko says he still has a lot of improvement left
Moussa Sissoko insists he still has a lot of improving to do, despite the impressive start to his career at Newcastle.
By Patrick Haond
Last Updated: 26/03/13 2:44pm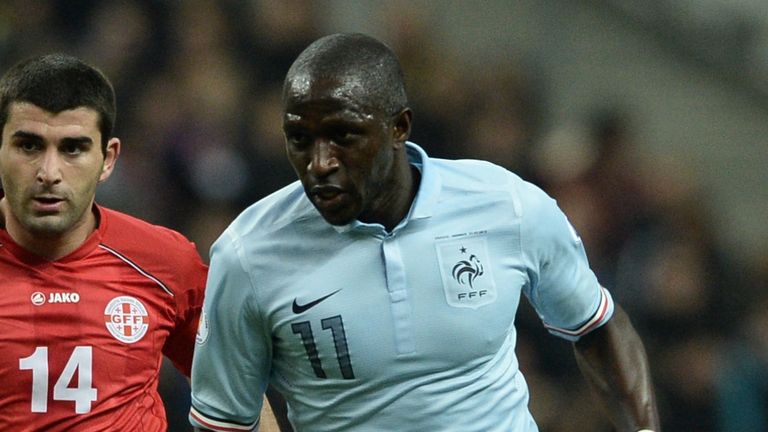 The Frenchman arrived at St James' Park from Toulouse in January, and has already collected a Premier League Player of the Month trophy after making a huge impact, which has seen him score three league goals in seven games.
Sissoko has been deployed as an attacking midfielder during his time at Newcastle - but he does not see himself playing in that role long-term.
"The main thing I lack is that I miss too many opportunities, I spoil it, I rush it," he explained.
"I was criticised for that at Toulouse, and there are also the critics at Newcastle. I score quite rarely considering the opportunities I get. I just have to take my time and be more accurate, be less powerful."
Sissoko admits that France coach Didier Deschamps has joked with him about his forward role he is enjoying at Newcastle.
He added: "The day before playing the friendly against Germany (early in February), French team coach Didier Deschamps teased me about the number 10 position I have in Newcastle, telling me I should not expect to play just behind Karim Benzema.
"I don't consider myself as a playmaker, but at Newcastle, I bring my speed in the gaps."
Sissoko is ready to play against Spain in France's crunch game on Tuesday, but he does not know where he will play and is happy to take on any role given to him.
"Will I play on Tuesday against Spain? I like to play in the centre as at Newcastle or a bit more in defence - but I won't ask for anything. If I have to play on the right, that would be great."