Yaya Toure has apologised to the Manchester City management team "for the misunderstandings of the past" and pledged his future to the club.
Toure has not played since August because of tension between his agent and Pep Guardiola, who welcomed the 33-year-old's statement as "good news".
Guardiola said in September Toure would remain out in the cold unless he got an apology for remarks made by Dimitri Seluk, who accused the City boss of "humiliating" his client by leaving him out of the club's Champions League squad.
And Toure issued a statement on Friday saying: "I wish to apologise - on behalf of myself and those who represent me - to the management team and all those working at the club for the misunderstandings from the past.
"Those statements do not represent my views on the club or the people who work there. I have nothing but respect for Manchester City and only wish the best for the football club.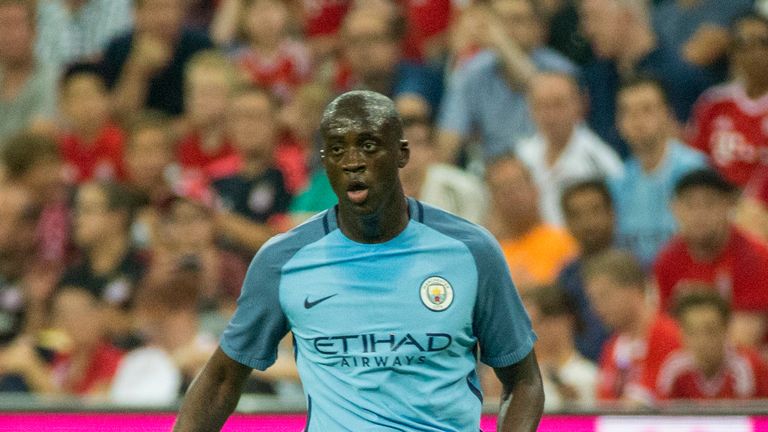 "I am immensely proud to have played a part in the club's history and want to help City succeed further. I live to play football and entertain the fans.
"On that note, I would like to thank all of the fans for their messages through this difficult period. This means a great deal to me and my family."
Guardiola, speaking later on Friday, said: "I read what he wrote and that's all. Of course it is good news for Manchester City. That's the most important thing, and for Yaya as well.
"He's always in our meetings and in our training sessions. Nothing has changed. I spoke with him. It was good - and you know the situation."