Pep Guardiola says Manchester City controlled the game against Liverpool
Last Updated: 31/12/16 9:42pm
Pep Guardiola believes Manchester City controlled the game despite being beaten 1-0 by Liverpool at Anfield.
The 1-0 victory over City, courtesy of Georginio Wijnaldum's eighth-minute header, restored the second-placed Reds' six-point gap to Chelsea at the top.
However, the defeat leaves City 10 points off the league leaders. 
Liverpool did seem good value for the three points but Guardiola did not feel City, who have not won at Anfield since 2003, were outplayed.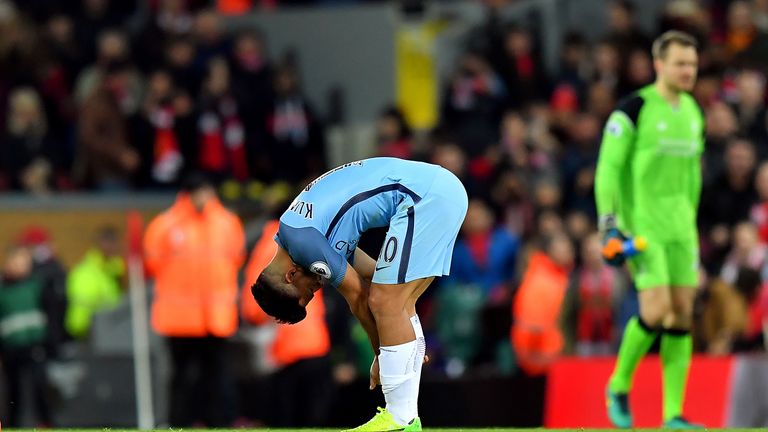 "We lost a game but I think the game was equal," Guardiola said. "We spoke about coming here with courage. I know Manchester City's history here and what it means at Anfield but we started quite well.
"After the first time they arrived (in our box), like in other games, we conceded a goal with a good cross and a good header but nothing happened too much in the first half.
"We didn't create too many chances, but Liverpool neither. The second half they started better than us in the first 10 minutes but after that the game changed a little bit.
"We were in control, we were so aggressive and we created a little more chances, but in the last 10 minutes nothing happened."