Ederson 'one of the best with his feet', Shay Given tells Premier League Daily
Last Updated: 24/08/17 11:51am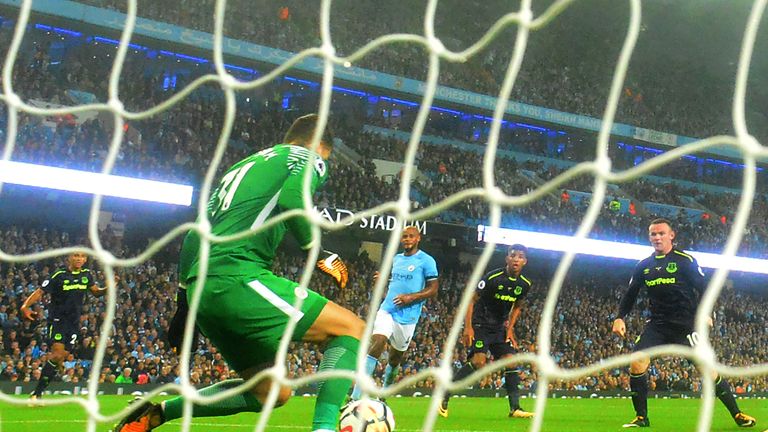 Manchester City's new No 1 Ederson will be one of the best passing goalkeepers in the Premier League this season, according to Shay Given.
City made Ederson football's most expensive keeper when they spent £34.7m to sign him from Sporting Lisbon earlier in the summer.
Pep Guardiola has now forked out more than £50m on keepers in little more than 12 months after buying Claudio Bravo to replace Joe Hart, whose ability with the ball at his feet was considered insufficient for the Catalan's preferred style of play.
Given was at the Etihad to see Ederson's home debut against Everton on Monday Night Football, and ahead of Saturday's Sky live trip to Bournemouth the former City stopper told Premier League Daily: "His kicking was phenomenal.
"It's probably one of the main reasons he's come to City, and with his feet he's going to be one of the best in the league this year.
"Sergio Aguero made a run, and Ederson's pass to him was probably the pass of the night."
Opta's statisticians officially chalked down Wayne Rooney's Everton goal on Monday as a goalkeeping error, and while Given called that ruling "very harsh" the Irishman says Ederson will ultimately be judged on how many saves he makes.
"They paid a lot of money for Ederson. brought in Bravo for £17m last year, and the season before that they had Joe Hart - a fans' favourite - so every week we'll be talking about the keeper at Man City.
"I'm looking forward this season to seeing how good a goalkeeper Ederson is. Yes, he's great with his feet, but I want to see if he can stop the ball going into the net. You don't pay £34m for someone who can't do that."
As for Hart, now on loan at West Ham, Given believes he still has "a lot to offer for club and country" - even if he faces a fight for the England shirt from Jack Butland.
Given and Butland were team-mates at Stoke for the past two seasons, and the 41-year-old said: "He'll be the long-term future for his country - he's a class act."