Manchester City are expected to have Sergio Aguero back in two to four weeks following his car crash in Amsterdam.
Aguero broke a rib in a road accident while visiting the Dutch city for a music concert on Thursday, but Sky sources understand the injury is not as bad as first feared and he should miss no more than four weeks.
The accident occurred at around 11pm as Aguero travelled back to an airport in a taxi after attending the gig, performed by Colombian singer/songwriter Maluma.
The Argentinian said the taxi "made a wrong turn and crashed against a pole" with a "very heavy slam".
He revealed he was sore and recovering at home after being assessed by City's medical team, having received treatment in hospital in Amsterdam.
Aguero said on Twitter on Friday evening: "Thank you with all my heart for the supportive messages, they really do help me in recovering.
"The taxi I was riding made a wrong turn and crashed against a pole. It was a very heavy slam, but seatbelts prevented it from being worse.
"I'd like to thank the staff of the VU University Medical Amsterdam for their care and support. Hats off to all their team.
"I'm home in Manchester after an exam by club Drs. It's a broken rib. Hurts, but I'm fine, fully focused on recovery. Thank you all!"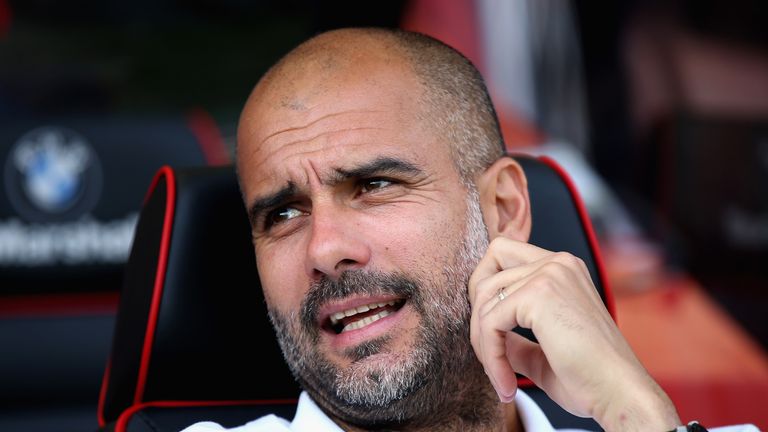 The injury means Aguero will miss City's Premier League clash against champions Chelsea on the weekend, while he will also be absent for Argentina's crucial World Cup Qualifiers against Peru and Ecuador in early October.
Earlier on Friday, City boss Pep Guardiola said he had no problem with Aguero spending a day off in Amsterdam.
He said: "I think days off are to be happy. I want the players to be happy. Always I am a manager who doesn't like to train every day.
"I think the players have to rest mentally and physically. They can enjoy their lives. I want my players to have fun. If they decide to go there, they decide to go there. It is okay for me."