Kevin De Bruyne's agent plans to use Neymar's contract to negotiate the midfielder's position at Manchester City.
Patrick De Koster, De Bruyne's agent, spoke to Radio CRC in Italy and admitted that he planned to use Neymar's £32-million-a-year salary as a basis for negotiations for De Bruyne.
He said: "In the coming months I'll meet with City to figure out how to improve and extend his contract.
"His salary? I cannot say. But if you think what Neymar and Kylian Mbappe are being paid, you can picture."
The Belgian has been pivotal in Manchester City's success this season and was involved in all but two of City's seven goals against Stoke on Saturday.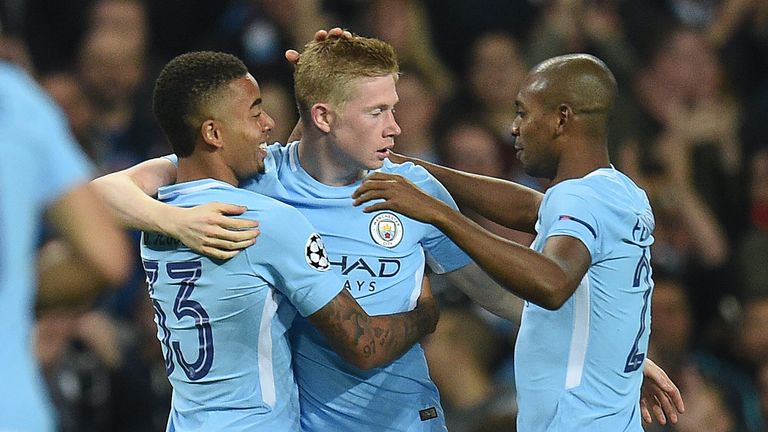 The 26-year-old, who is two years into his six-year contract at City, is currently worth £6m a year after his move from Wolfsburg in 2015.
However, Pep Guardiola has branded him as 'the best player in Europe bar one'.
De Bruyne has been nominated for the Ballon D'Or, however, De Koster thinks it is unlikely he will win an individual accolade while players such as Neymar and Cristiano Ronaldo remain at the top of their game.
"He can't expect to win the Ballon d'Or at the moment, he's still far from footballers like Messi and CR7," De Koster said.
"Everything will depend on how much he can achieve with City, there's still a big difference now."