Manchester City manager Pep Guardiola says Napoli are one of the best team he has faced
Last Updated: 18/10/17 8:18am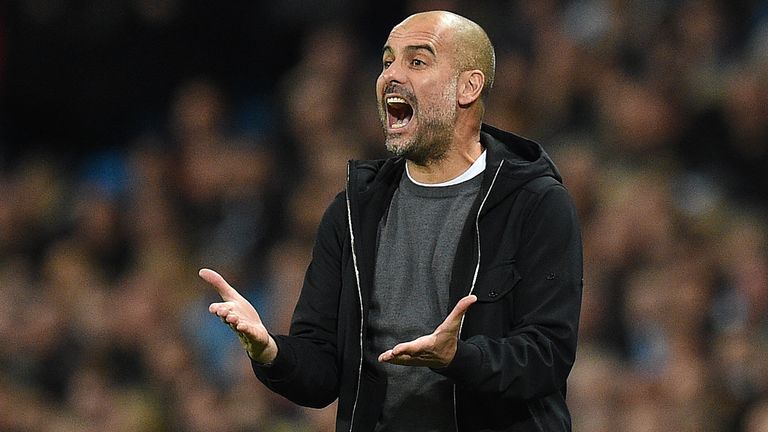 Pep Guardiola claimed Manchester City had beaten one of the best sides he had ever seen after their hard-fought 2-1 Champions League win over Napoli.
Early goals from Raheem Sterling and Gabriel Jesus set up the win over the Serie A leaders at the Etihad Stadium, City's third successive triumph in Group F.
Guardiola had described Napoli as one of the three best footballing sides in Europe ahead of the game and, with that in mind, he was in no doubt of the size of his team's achievement.
"They are one of the best teams I have ever faced as a professional, as a player, as a trainer. That is why I am so proud with what we have done," he said.
"You cannot beat Napoli - it is impossible to beat them, if you do not make a good performance and we did it. That is why I am so happy. I am pretty sure they are one of the best teams in Europe in this moment."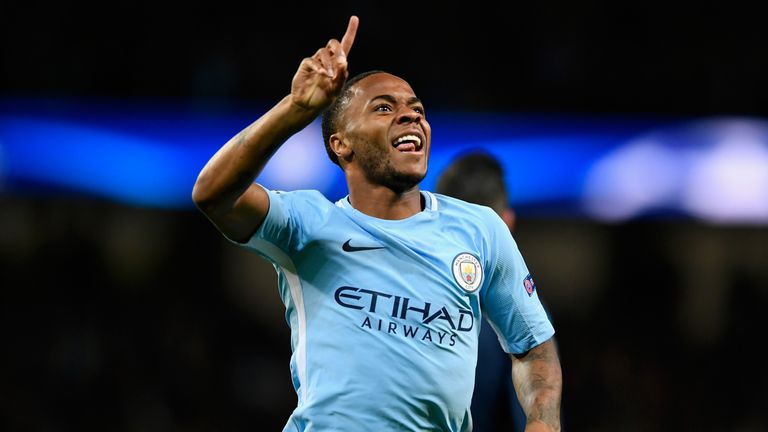 Sterling and Jesus struck inside the first 13 minutes and City threatened more in a devastating opening half-hour. Kevin De Bruyne hit the bar and Jesus had a shot blocked on the line.
But Napoli then began to settle. Ederson saved a penalty from Dries Mertens as the visitors finished the first half strongly and they pulled one back when Amadou Diawara converted their second spot-kick of the game.
"I didn't expect to control for 90 minutes because Napoli are an exceptional team. We made a good first half, for 30-35 mintues. We scored the two goals, we started really good, we could have made a third or a fourth," Guardiola added.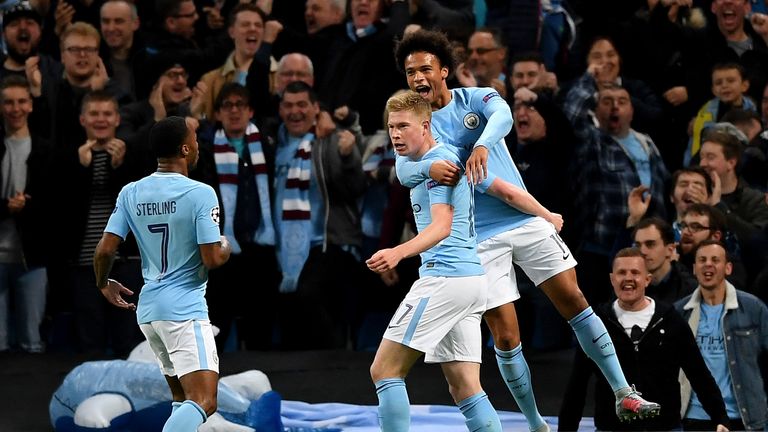 "After that when we were a bit tired we were not able to finish our counter-attacks. We arrived late for our pressing and they have a big ability to make short passes inside and outside."
City now have a six-point advantage over Napoli - the side expected to be their toughest challengers in the group. They face each other again in Italy in a fortnight.
Napoli coach Maurizio Sarri said: "We managed to fight back and not many teams at the moment are able to come back in the way we did and cause difficulties for Man City.
"We regret the fact we missed the first penalty, but we know now that we are on the right path to be competitive in Europe."