Thierry Henry praises Manchester City's Raheem Sterling
Last Updated: 27/11/17 2:20pm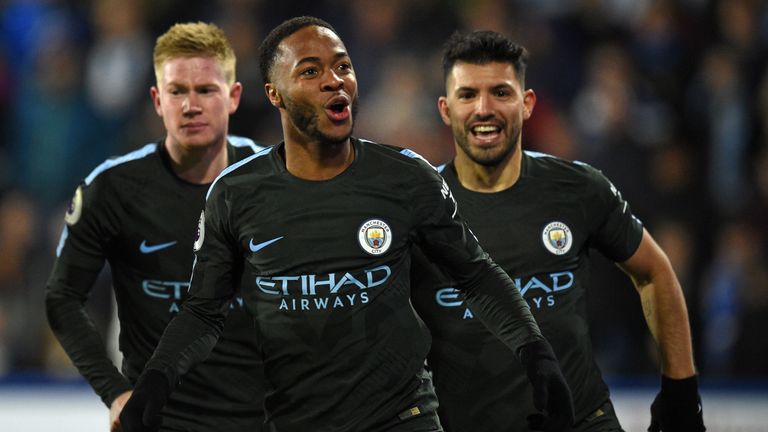 Thierry Henry believes in-form Manchester City winger Raheem Sterling is developing well and is benefiting from playing in a team with a clear tactical structure this season.
Sterling has been sensational for his club this term, scoring 12 goals in 18 appearances in all competitions which is already his best-ever return for a club campaign.
The 22-year-old played a pivotal role in Manchester City's hard-fought 2-1 victory over Huddersfield on Sunday, earning the penalty for Sergio Aguero's equaliser before scoring the winner himself.
Assessing his hot streak of form on Super Sunday studio, Henry said: "I can see clearly what they are doing at Manchester City and he's playing in a team that is winning games.
"He needs to know what he has to do, it's as simple as that. He needs to know the plan, he needs to know the structure and he needs to know what his team are going to do so he can execute it."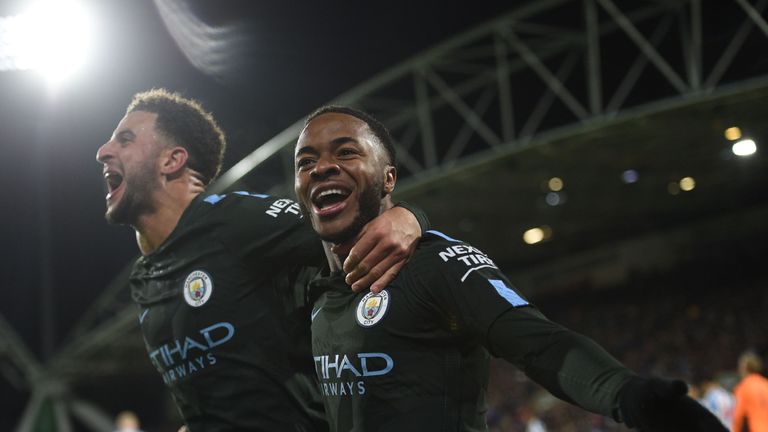 But Henry believes you can't compare his club set-up with that of his country.
Providing further analysis, he told Sky Sports: "You cannot compare what you do for the club to what you do for the national team. At Manchester City he trains with David Silva and the other guys every day, the philosophy is clear from the start, you don't have those guys with the national team.
"One thing is very difficult, which I see as a coach myself now, as Manchester City play a certain way, Tottenham play a certain way, their coaches at club level ask those guys to play a certain way.
"Suddenly you have them for the national team for 10 days and you have to make sure they play your way, and it's not always easy to step out of what they're always doing for the club to what they need to do for the national team.
"It's a different set-up, and within a set-up Sterling is a player who needs structure. I'm not involved with the England squad so I don't know what their identity is, what their philosophy is. But I am sure they're working very hard with Sterling to get the best out of him.
"Being with Belgium I know how hard it is to put a team together in 10 days. It's not the same at the club level, you're there every week, so it's a clearer to see at club level when things are working well.
"With Sterling, you can see clearly the improvements: you can see his runs, he knows where he needs to be.
"I can see at Manchester City when you compare to every team in the league that it's clear that the Man City players know what they're doing, but that's compared to every team in the league.
"Sterling takes advantage of City's clear philosophy and benefits from it, as he's been amazing this season with his goals, taking the game against Huddersfield by the scruff of its neck, he created the penalty, he scored the winner, he's taking advantage of that and he's understanding what Pep wants from him and growing as a player."
Manchester City's win over Huddersfield at the John Smith's Stadium took them eight points clear of Manchester United at the top of the table and means they have taken more points (37) than any other club after 13 games in Premier League history.