Man City Women manager Nick Cushing says he wants to win more titles at the club
By Katie Shanahan
Last Updated: 05/12/17 2:36pm
Manager Nick Cushing wants to win more titles with Manchester City Women and one day hopes to win the Champions League.
Cushing was reportedly in the running for the vacant England Women job, but on Saturday signed a new three-and-a-half-year deal at City.
The 33-year-old started his reign in 2014, winning the Continental Cup in his maiden year, before going on to claim the league title in 2016 and the FA Women's Cup in 2017.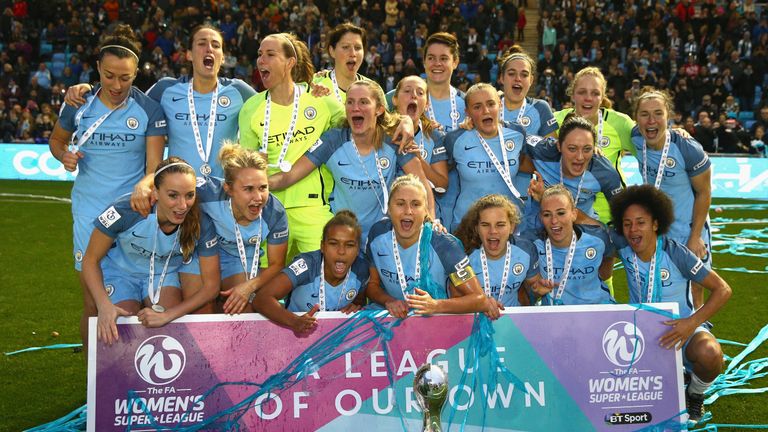 "There is still a lot more that we want to achieve," Cushing said. "We want to also defend those trophies that we have won.
"Europe is a huge pull for us here in Manchester," he added. "We want to try and progress from what we achieved last year.
"So, although we have had a really successful four years, in the future, we are looking to sustain that and improve."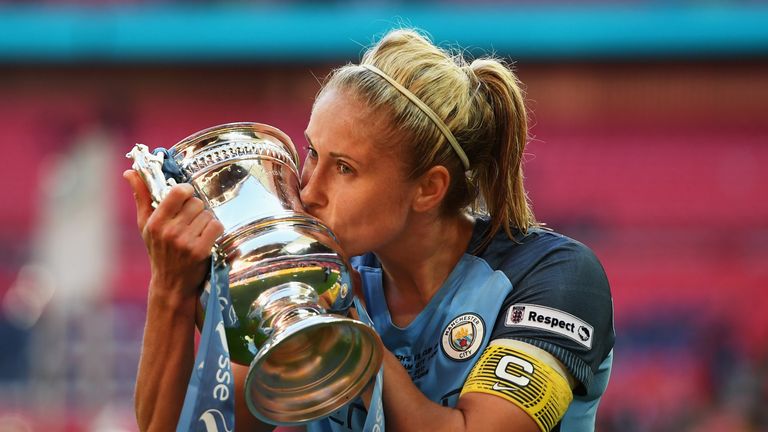 Speaking about the Champions League, Cushing said: "Those big trophies and those big competitions are what drives us on and what we aspire to try and do.
"We were really proud of getting to the semi-final in our first attempt last year.
"But to get to the final, and maybe one day win it, is a huge aspiration of mine as a coach."