Football Expert & Columnist
Raheem Sterling should sign a new Man City deal before the World Cup, says Jamie Redknapp
Last Updated: 07/12/17 7:55am
Raheem Sterling should sign a new Man City deal before the World Cup, says Jamie Redknapp, while Ian Wright has also urged the forward to pen a contract extension.
Newspaper reports on Tuesday suggested that Sterling was set to wait until after the summer tournament to begin contract talks, with Sky Sports News understanding that City are keen to get them underway.
Speaking on The Debate, Redknapp said that Sterling should get the wheels moving on a new deal sooner rather than later and warned against the dangers of waiting until after the World Cup.
"I always felt that you should sign contracts when you were playing well because there is no better way to ruin your form than with a World Cup or European Championships. That's always been the case for England players," the Sky Sports pundit said.
"He is in the form of his life and if they are offering you something that you think is fair - from what I have always gathered from Man City is that they look after their players - and he has been there a long time now so he will get what he deserves.
"If he feels like it is the right money, he will sign. Don't wait until after the World Cup, what's the point in that? The longer it goes on, the more it is on your mind. I remember when I signed my contract at Liverpool, it's like a weight off your shoulders and you just want to get on and play your football, and I'm sure he's the same.
"When I see the development of Sterling, it has been phenomenal and he's got a manager there that obviously appreciates him so much.
"Wait until after the World Cup and who knows? Like I said, it has ruined a lot of players before."
Former striker Wright agreed with his fellow The Debate panellist, and raised the issue of Alexis Sanchez's link to a City transfer as a potential sticking point.
"Sanchez on a free isn't a proposition they [Man City] will be able to turn down. I think with that link and the fact the move could happen in January, Sterling's name was linked with a move elsewhere to make way," he added.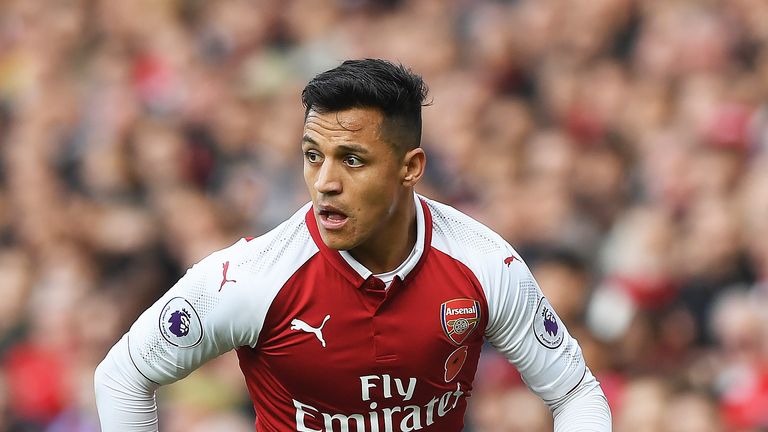 "The problem I have with it is that I hope he isn't being advised wrongly. He's starting to play well at Man City, he's arguably under one of the best coaches in the world at a side that are taking off, they are playing some of the best football in Europe at the moment, if not the world.
"You're wondering why he would want to stall on that unless there is something that's bothering you and I think maybe whatever is going to happen with Sanchez could be a problem for him and his representatives.
"While you're playing well, you want to keep playing well and if he now has a bad game in the Manchester derby, people are going to say it's the contract.
"Is Sterling going to go to Real Madrid or Barcelona? If he's not going to go there, you've got to say he's with the right club and the right manager for now.
"If he's waiting, he's either waiting for those clubs or for more money. But is he going to get more money from anywhere else from Man City?"