Pep Guardiola has no memory of Man Utd manager talk during Sir Alex Ferguson meeting in 2012
Last Updated: 10/12/17 4:31pm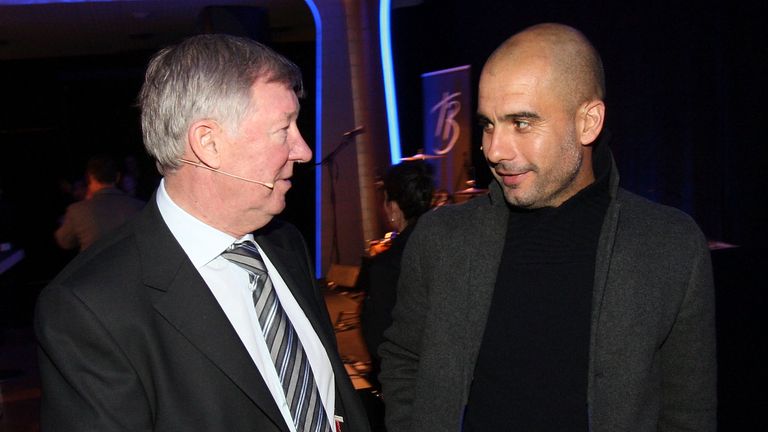 Pep Guardiola insists he has no recollection of being enticed towards Manchester United when his 'good friend' Sir Alex Ferguson treated him in a lavish New York restaurant five years ago.
Guardiola, who at the time was enjoying a sabbatical after leaving Barcelona, was thought to be among the leading contenders to take over at United when Ferguson retired in 2013.
Ferguson wrote that he even hinted as much to the Spaniard himself during a meeting in New York in 2012.
But Guardiola, who eventually decided to return to football with Bayern Munich before joining Manchester City in 2016, says he does not recall the United job being mentioned in his meeting with Ferguson.
"If he suggested to me something like I go to Old Trafford, I don't remember," he said. "I know he has said that but I don't remember.
"We spoke about life, about football, the Premier League but he never sent me a message under the table to say, 'you know maybe United...' or something like that.
"It was just two friends, good friends, colleagues in football, talking about many things.
"I remember when he spoke a little bit fast it was difficult to understand him! But it was nice because he chose an amazing restaurant and, of course, he paid."
Guardiola, meanwhile, insists he respects Jose Mourinho highly despite their differences.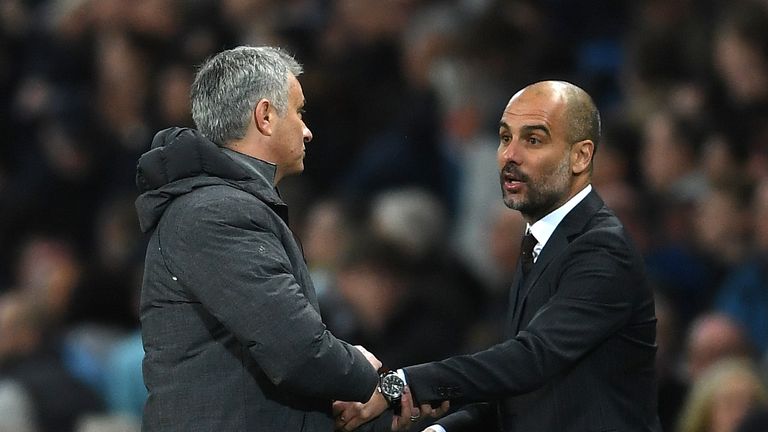 The pair have a fierce rivalry dating back to their times in charge of Barcelona and Real Madrid respectively.
Guardiola, whose side hold an eight-point lead over United at the top of the table, said: "We have faced each other many times in big moments.
"My opinion about what he has done as a manager will never change. I know the way we see the game is different but we love to compete, we love to win games.
"Believe me, it is not a special situation when I beat somebody's teams at all. I want to win but when I lose I accept the defeat and I try to learn from that for the next one. Then we move on.
"I respect a lot of my colleagues, Jose as well. We want to beat each other but what happens on the pitch happens on the pitch. After that it is over."