Manchester United's Ander Herrera calls penalty call in derby 'amazing'
Last Updated: 12/12/17 12:14pm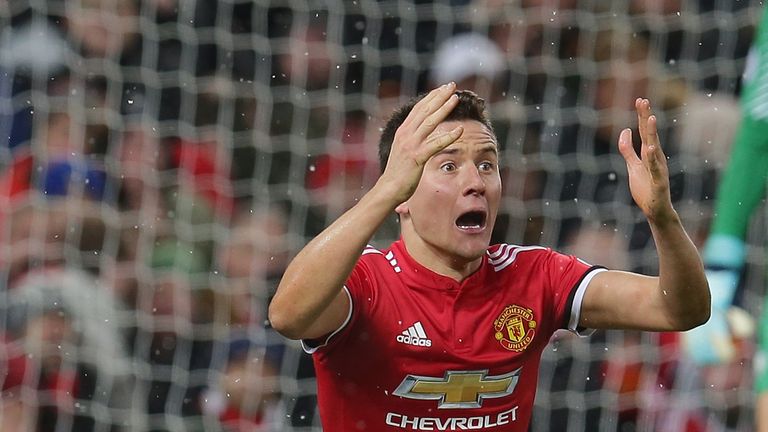 Ander Herrera said it was "amazing" he was not awarded a penalty during Sunday's Manchester derby and was disappointed to be booked for simulation.
With City leading 2-1, the Spain midfielder clashed with Nicolas Otamendi in the 78th minute but instead of being awarded a spot-kick, he was shown a yellow card by referee Michael Oliver.
However, Herrera is adamant he was caught by the City defender, who had earlier scored what turned out to be the winning goal in the battle between the top two teams in the Premier League.
He said: "I think the penalty [decision] is amazing. He didn't expect to arrive for the ball. I touched the ball first and he stamped on my foot. I think everyone saw it.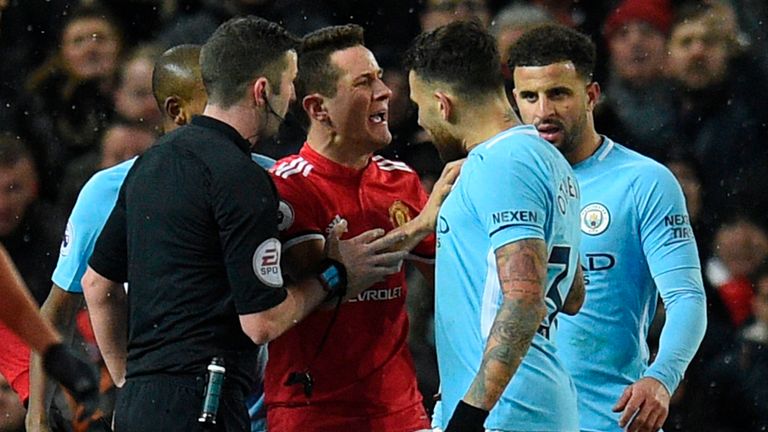 "Everyone can make mistakes too, also the referee. I didn't deserve the yellow card. In the first half, there were similar situations with Gabriel Jesus and Leroy Sane, and they didn't get yellow cards.
"That is my fourth yellow card and that is a big problem for me."
The 28-year-old also believes the Premier League should adopt a similar system to the one used in La Liga where players can appeal yellow cards.
He added: "In Spain, if you get something undeserved you can appeal and they take it out.
"That is one of the things that could improve the Premier League because it is an amazing thing, an amazing competition.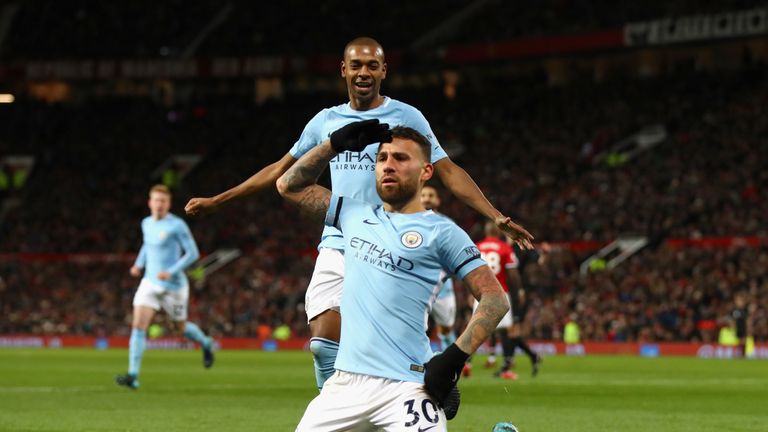 "But it is a real shame that if you don't deserve a yellow card, you cannot appeal afterwards. Hopefully, one day, that rule can change."
As for the match itself, Herrera says he and his team-mates were dejected by the result.
"When you play against City you can expect to have problems when they have the ball," he said.
"But we didn't have too many problems when they had the ball, that's why we feel even more disappointed."
City's victory moved them 11 points clear of United at the top of the table.