Leicester winger Riyad Mahrez tops Sky Sports Power Rankings
Last Updated: 14/12/17 11:16am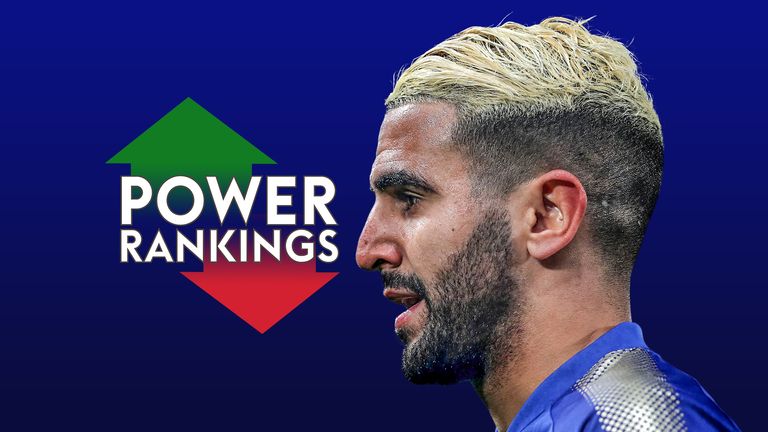 Leicester winger Riyad Mahrez has topped the Sky Sports Power Rankings.
Mahrez scored his third goal in four games during a 4-1 win at Southampton to top the chart for the first time in nearly two years, while fellow goalscorers Shinji Okazaki (No 7, up 188 places) and Wilfred Ndidi (No 9, up four places) entered the top 10.
Manchester City claimed their 15th successive victory with a 4-0 win at Swansea to set an all-time Football League record, thanks to goals from Kevin De Bruyne (No 2, no move), Sergio Aguero (No 50, up 142 places) and David Silva (No 3, up four places).
Tottenham moved into fourth in the Premier League table after a 2-0 win over Brighton, with Serge Aurier (No 22, up 265 places) and Heung-Min Son (No 6, up three places) netting the goals, while team-mate Harry Kane (No 4, no move) retained his place among the top performers.
David de Gea (No 5, up 24 places) maintained his fine form with a man-of-the-match performance during Manchester United's 1-0 win over Bournemouth, making seven saves to keep his 10th clean sheet in the league this term.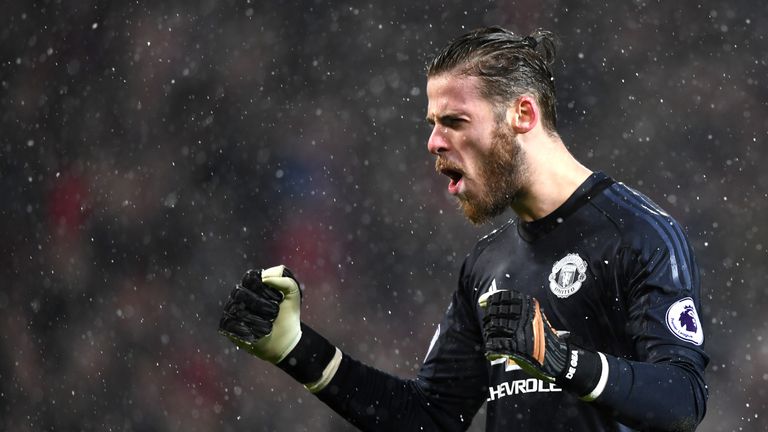 Elsewhere, Wayne Rooney (No 10, up one place) scored Everton's match-winner at Newcastle to re-enter the top 10, but Mo Salah crashed from the Power Rankings' summit to No 12 after Liverpool drew 0-0 with West Brom at Anfield.
The Power Rankings methodology reflects a player's performance over the last five matchdays by awarding points to players for 32 different stats.
Below, we present this week's Power Rankings, your club's top points scorer and the accumulative season rankings.
The Sky Sports Power Rankings will be updated every week during the season, so be sure to keep an eye on the big movers...