Manchester City still keen on signing Alexis Sanchez but may wait until summer
Last Updated: 21/12/17 4:42pm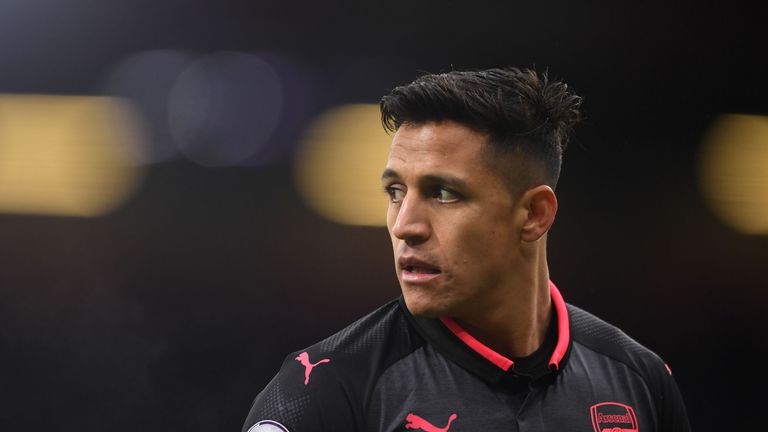 Manchester City are still keen on signing Alexis Sanchez but may wait until the summer to make their move for fear of upsetting the balance of a squad which boasts an 11-point lead at the top of the Premier League, writes James Cooper.
It is understood the player is keen to rekindle his relationship with Pep Guardiola having worked with him at Barcelona and would welcome a move to City in either the forthcoming transfer window or at the end of the season.
Sources have told Sky Sports News the feeling in the corridors of power at the Etihad is that Arsenal now realise they made a mistake in not letting Sanchez leave last summer when they had accepted a bid for him from City.
It is thought that may open the door to a move in January but Manchester City are happy to wait to get their man for nothing when the current campaign comes to a close.
Sanchez's arrival would fill one of the three roles Guardiola has identified as areas of need following meetings with the City hierarchy to plot the next 18 months of transfer activity.
And while some have assumed that if City manage to bring in Sanchez it would spell the end of Sergio Aguero's career at the Etihad, it may not be the case.
The Argentine, who is the club's record goalscorer, is also the favourite player of Guardiola's son, with the City boss working extra hard to incorporate him into his plans and strengthen their relationship.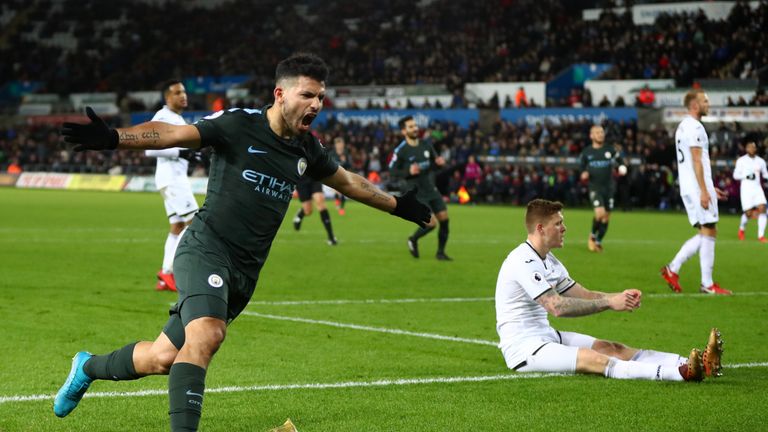 The key issue facing the runaway Premier League leaders, though, is finding a new centre-back and that may be a dilemma City look to solve in the next month. The club have engaged in dialogue with Southampton over Virgil van Dijk but former target Jonny Evans remains an option as well.
The third prong of City's transfer strategy is finding a back-up for Fernandinho, with Yaya Toure set to leave the club at the end of the season when his current deal expires.