Fernandinho says Manchester City's players have bought into Pep Guardiola's philosophy
Last Updated: 27/12/17 1:06pm
Fernandinho has credited boss Pep Guardiola with making him a better player as well as turning Manchester City into one of Europe's most fearsome teams.
City are on a 17-game winning run in the Premier League ahead of their Wednesday night visit to St James' Park to play Newcastle, live on Sky Sports Premier League.
Earlier this season, Guardiola described Fernandinho as one of the best defensive midfielders in the world and recently said 'Pep the player' would not have been able to displace the Brazilian from City's line-up.
Reminded of the glowing endorsement from his manager, Fernandinho told Sky Sports News: "He is very kind!
"But for sure he was a great player in a great team where he won a lot of important trophies - and he won some trophies with his national team as well.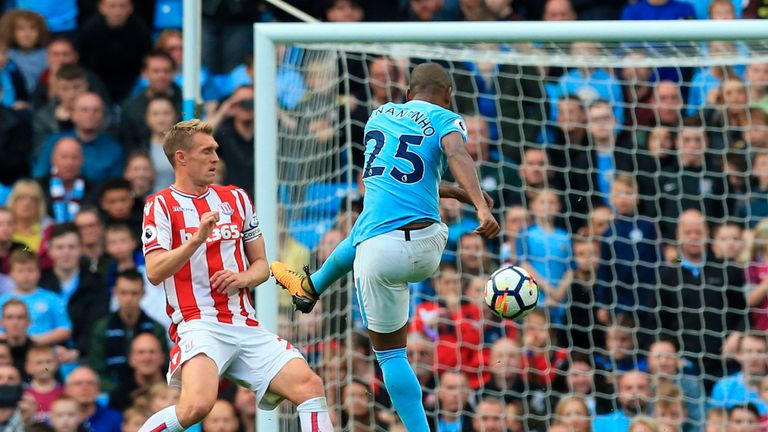 "Of course he also gives me extra motivation to keep going and doing what I am doing now.
"It's nice to hear some kind words from him but I have to keep going the same way, keep working the same way and try and do my best to improve the team.
"Our manager is a great leader. Everyone wants to follow his philosophy with the same spirit. What happens when you follow a great leader is you believe in his mentality."
City have opened up a 12-point gap on Manchester United, having played one game fewer than their rivals ahead of their trip to the north east.
Their goal difference is better than both United and third-placed Chelsea's combined, and Fernandinho believes team spirit has been the key to City's success this season.
"I think the most important thing in a club is for everyone to be looking for the same target, working the same way and everyone trying to do their best," he said.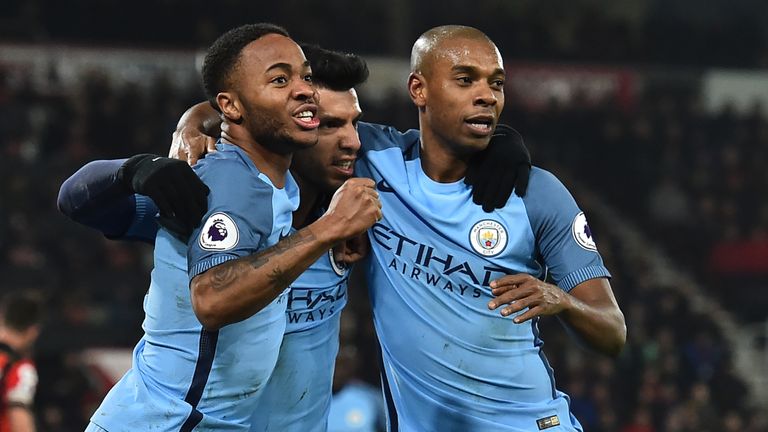 "Because if you go to the game and everyone wants to do it by themselves, it's going to be a mess it's going to feel difficult.
"When you have good players and they bring their quality to the team, to help the team to be better, to improve a lot then what is happening with us now is [always] going to happen.
"We are happy. We are playing good and I think the mentality of the team is good because everyone is thinking the same way. And the proof of this is on the pitch."