Pep Guardiola says he knows how Arsene Wenger feels and accepts he may have to deal with similar flak one day.
Wenger has been subjected to a barrage of criticism since his Arsenal side were comprehensively beaten by Guardiola's City in Sunday's Carabao Cup final at Wembley.
The sides meet again in a rearranged Premier League clash at the Emirates Stadium on Thursday, live on Sky Sports.
Speaking at his pre-match press conference, City boss Guardiola said: "I always support my colleagues because we feel the same when we win, when we lose.


"We accept the opinions of the fans and the people and you feel alone. Believe me, you feel alone because there's a lot of pressure on your shoulders.
"I understand completely. I'd like to tell him that I am close, I am on the same side as him. That's why I don't understand when other managers criticise the other managers.
"It's tough to send a message to the other ones from here because everyone understands how you feel when you lose.
"What happened can happen to me in the future. We won, I'm good. Arsene Wenger didn't win so he's not good."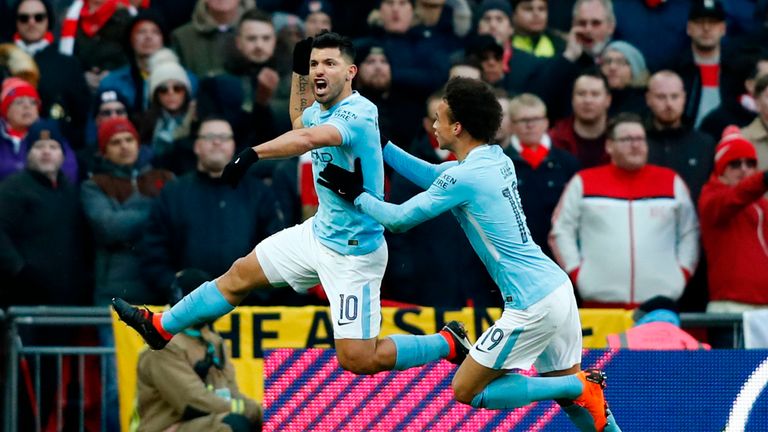 Leaders City have not played in the Premier League for almost three weeks but victory would re-establish a 16-point lead at the top.
City striker Sergio Aguero will go into the game requiring one more goal to reach his double century for the club. The Argentina international, who opened the scoring in Sunday's 3-0 win, has netted in his last five games against the Gunners.
Guardiola said: "199? Wow. We are so delighted with what he's done these two years, with the goals he has scored and the way he has tried to help us with and without the ball.
"I think English football, European football, world football has a big recognition about Sergio. I am delighted with the goals he has scored so far.
"He has three months to score more and more and more goals. He's one of the best strikers, of course."