Football Expert & Columnist
Jamie Redknapp says Chelsea's performance at Man City was a 'crime against football'
Last Updated: 05/03/18 12:13pm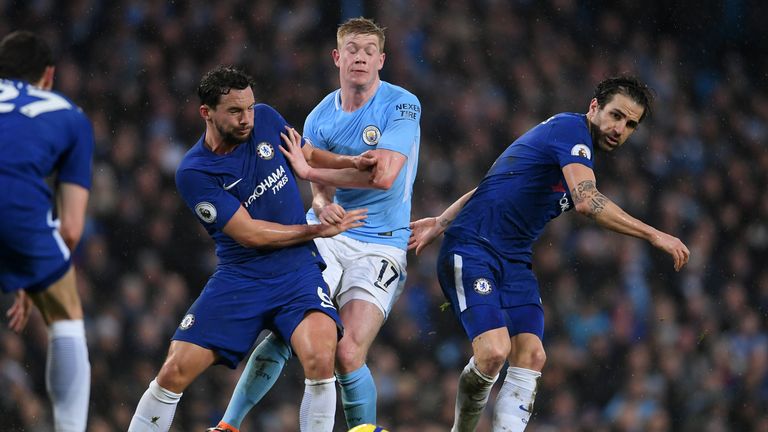 Jamie Redknapp says Chelsea's performance at Manchester City was a "crime against football" as they slipped to a 1-0 defeat.
Champions-elect Manchester City continued their title procession, dominating Chelsea in every department.
Antonio Conte's decision to not start a recognised striker backfired as Chelsea, missing midfield lynchpin N'Golo Kante, failed to register a single effort on target and enjoyed just 29 per cent possession.
Redknapp was left deflated with what he saw from the current champions, who are now five points off fourth-placed Tottenham with nine Premier League games remaining.
"That was anti-football, it was a crime against football what they did today," he told Sky Sports.
"I really feel really strongly about it. I was looking forward to watching this game today. I understand not playing with a striker and being difficult to beat, but you must have some intent. They've got good players - it was like they didn't want to go forward at all.
"Manchester City didn't even have to be that good, Chelsea didn't really want to play. The manager must have put it in their minds to sit back. They are better than that. Although Pep Guardiola was celebrating - he must have thought that was a waste of time.
"Chelsea should have given them the three points before the game started."
The result leaves Guardiola needing just four more victories to dethrone Chelsea and claim a maiden title in English football.
They have lost just one game this season in the Premier League, which came at Liverpool, and Redknapp was dumbfounded that Chelsea didn't follow Jurgen Klopp's blueprint.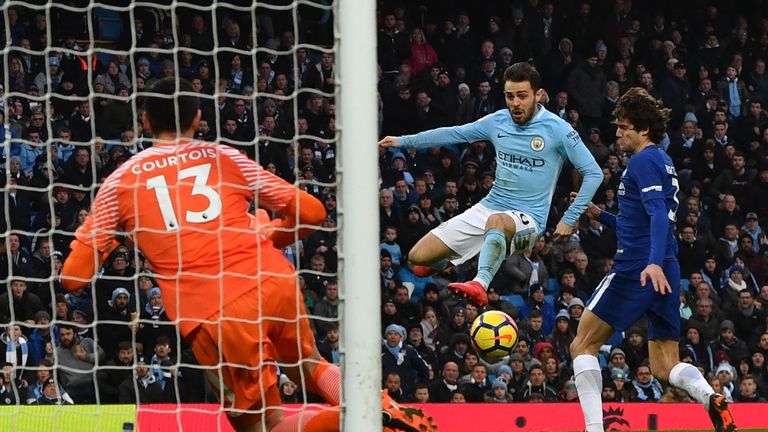 "City have lost one game this season against Liverpool, who played with energy, they got after them, they pressed them high and won the ball in the final third," he said.
"Don't tell me the front three of Chelsea isn't as good as Liverpool's? There's not too much to choose between the two.
"The Chelsea front three will be thinking 'I'm better than that' - players will then start talking about the tactics. Why didn't Chelsea try and follow Liverpool's template rather than sitting back?"