David Silva's son 'fighting and getting stronger', Manchester City midfielder confirms
Last Updated: 13/03/18 11:40am
Manchester City midfielder David Silva says his baby son, who was born prematurely in December, is "getting stronger and better".
Silva has been in and out of the City side in recent months, often taking leave to return to his family back in Spain.
The 32-year-old's son was left fighting for his life in the days following his birth, but Silva - who returned to score twice in City's 2-0 win over Stoke on Monday - provided a positive update on the situation.
"When I play football I forget everything, it is good for me to play," Silva told Sky Sports. "My private life is in a very hard moment, but my son is fighting. I am very happy because he is getting stronger and getting better."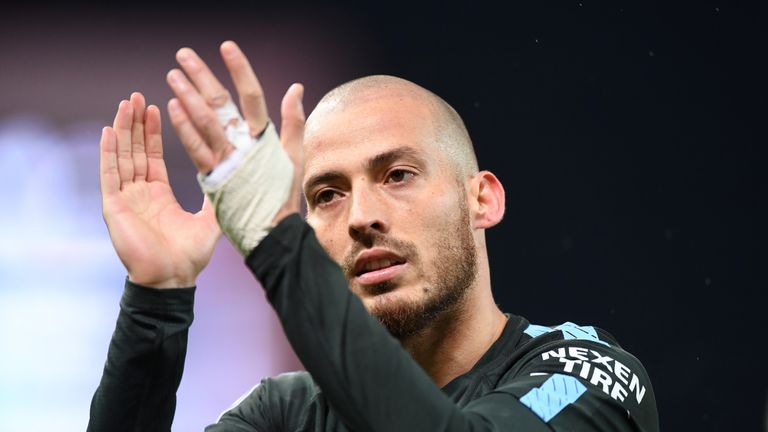 With an international break following the FA Cup this weekend, City are not in action until March 31, having lost to Wigan last time out in the domestic cup competition.
As a result, Pep Guardiola's side will head to Abu Dhabi for a warm weather training camp, though Silva will use that time to return to his partner and son.
Before City's win over Stoke, Guardiola said: "He [Silva] wants to be here but sometimes he needs to come back and see his son and wife, who are doing well.
"He will be ready to play against Stoke City and after that, when we will go to Abu Dhabi, he will stay in Spain.
"What has happened has happened. His family and son are the most important thing.
"Hopefully he can sort it as soon as possible, his lovely kid can grow and grow, and he can stay with us all day."