Should Manchester United boss Jose Mourinho park the bus at Manchester City?
Last Updated: 07/04/18 5:22pm
Manchester United boss Jose Mourinho should follow Liverpool's example and attack Man City at the Etihad on Saturday, says Steve McMahon.
City will win the Premier League if they beat United at home on Saturday evening, live on Sky Sports PL from 5pm, and the former Everton, Liverpool and City midfielder thinks Mourinho should adopt a more attacking approach to the Manchester derby.
"Mourinho says it is about the team, it is not, it is about him," McMahon told The Debate. "Every result that he goes for is about himself.
"He talks about 'How I beat teams and how I did this and that' - it is always about him and he will not want to come here tomorrow (Saturday) and let City win the championship.
"He will not want to do that, so he will park the bus.
"There is a duty for Mourinho - for Man United supporters all over the world. There was roughly one billion people watching the game in Asia when United went to Anfield (in October) and he parked the bus for a goalless draw.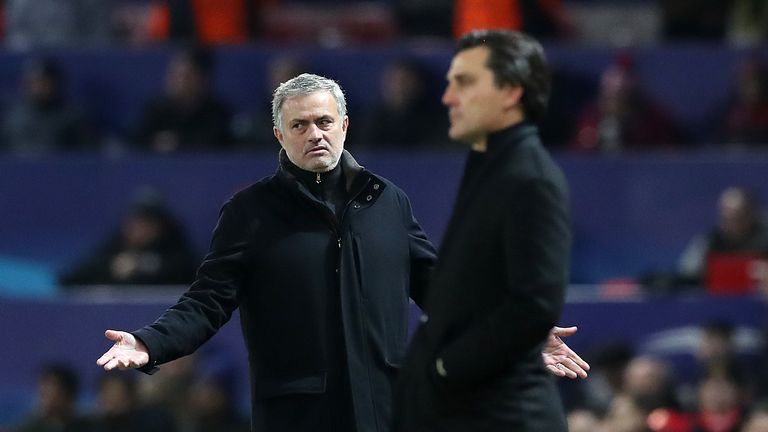 "That is not good enough. He owes the Premier League, Man Utd and everybody in world football to perform. And he may say 'I am in the results business,' but he is in the entertainment business as well."
McMahon says Mourinho should use the example of Liverpool, who beat City 3-0 in the first leg of their Champions League quarter-final at Anfield on Wednesday, by taking the game to Pep Guardiola's side.
"What has he got to lose? If City win 1-0 scrappily and United have tried to park the bus and it does not work, City have still won the league," he said.
"And he will get pelted on both sides of the fence for not having a go and for City winning the league. Why not have a go and take a leaf out of Liverpool's book."
However, Danny Higginbotham disagrees and believes United would simply be playing straight into City's hands were they to open up against their rivals at the Etihad.
"If he comes here and tries to be open, that suits City," said the former United defender.
"Everyone talks about Liverpool and how they went for Man City, but Man Utd at home had more possession than Liverpool did at Anfield. And Liverpool won the game 3-0.
"Liverpool and United are very different teams in terms of turning defence into attack."