Guillem Balague's Man City v Liverpool preview: Will Pep Guardiola change?
Last Updated: 11/04/18 7:06am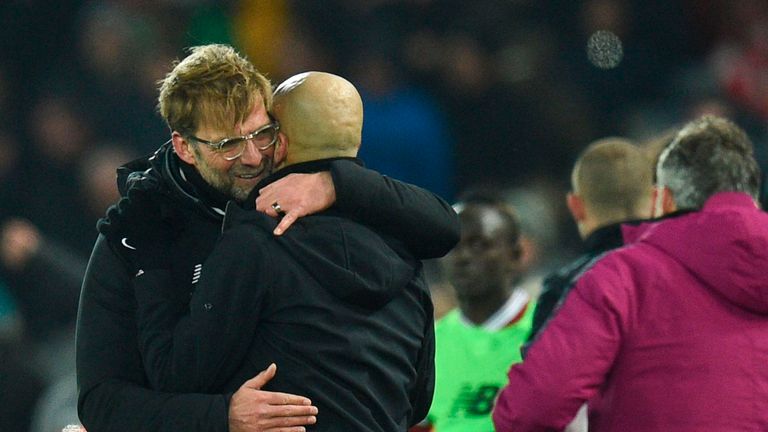 Will Pep Guardiola change his approach as Man City host Liverpool looking to overturn a 3-0 disadvantage in their Champions League quarter-final second leg?
It has been an interesting week for Pep Guardiola, because he has seen his side not only concede six goals, but seen all the goals come in quick succession.
He admitted in the post-match press conference after the 3-2 defeat by Manchester United that he did not know why this was happening, but I think he knows. It's a mixture of the way City play, and also that the side is young.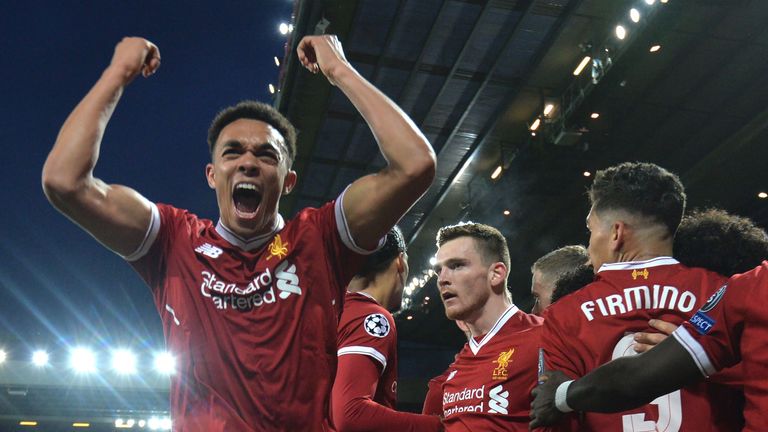 You have to compliment Jose Mourinho. Certainly, I think tactically he hasn't evolved a lot in the last few years, but tactics weren't always his strength. He is best at the mental side of the game.
At half-time, Mourinho knew, everybody knew, that United had been completely out of the equation with the chances City had, they were inferior and it reflected the difference in the league.
But if you give Manchester United 45 minutes, a team made up with players who have won in other places, who are mentally strong, they will see a weakness and they will exploit it.
We sometimes forget the importance of the emotional side of the game, and Mourinho proved that if given the opportunity, he can work his magic on this game, a rollercoaster of emotions.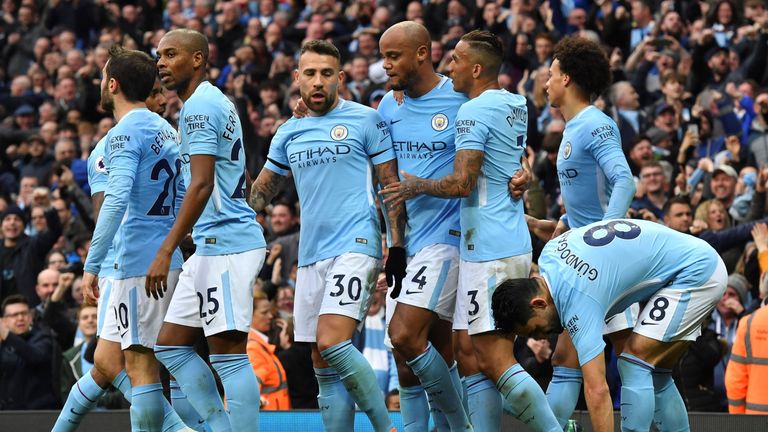 Memories in football are so short, of course, and results dictate that. Man City were superior, but did not take their chances, and United took their chances in the box better. But as football is a state of the mind it must be very hard to win back that lost confidence in a matter of days.
Confidence and mentality are crucial against Liverpool; City have to be patient, play the way they usually play on the ball, but they have to be more aggressive off it. They were too casual in some of the goals conceded this last week, losing crucial 50-50s, but if City gain those millimetres they will face themselves with the opportunity to beat Liverpool.
But Liverpool, with space, can kill you too. It will be a fascinating game and one in which the fans have a role to play. All of us have always dreamt of being part of a match like this. Defeat will hurt of course but it will not remain in memory for as long as a comeback would.
If City had worked better in the first leg, if they were the ones who were electric and more aggressive to recover the ball - the kind of things they'd done all season - it could have been a different result, but Liverpool were exceptional in hitting when they had the chance and managing the game after that.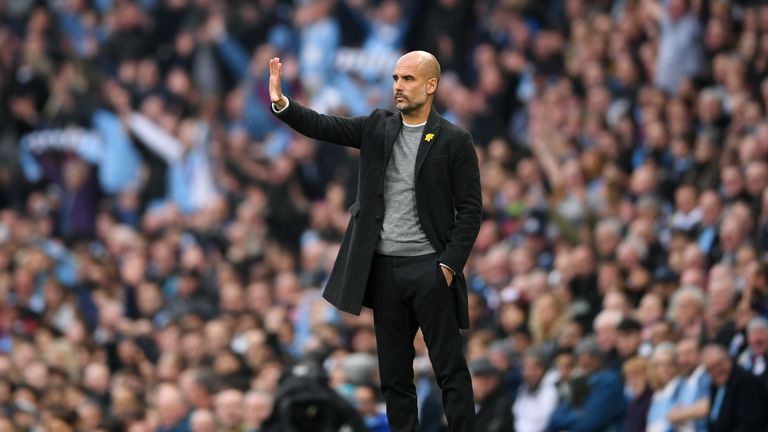 Of course, Pep will not change the way he plays, it's a way that is successful, but rivals know it leaves a space behind the defence, which can be taken advantage of on the counter. It is very difficult to retrieve and defend that way, not just for City defenders.
There is some essence Pep will not change, but of course there are some things he will try to surprise Liverpool with. He needs the team to have more depth but also the right mental approach. They should believe. They should look for small steps, firstly just looking for the opening goal.
In historical comebacks players have mentioned that coming from behind can produce a rush of blood and an immediate effect on the opposition. So finding the momentum and staying there will be crucial. But if Liverpool are effective in the changes they will make, forget it!
So for Pep it's not necessarily about changing everything because of a defeat, it's about giving a better performance based on what they've done all season.