Man City striker Sergio Aguero 'likely' to miss rest of season after knee surgery
By Michael Kelleher & Lyall Thomas
Last Updated: 17/04/18 8:53pm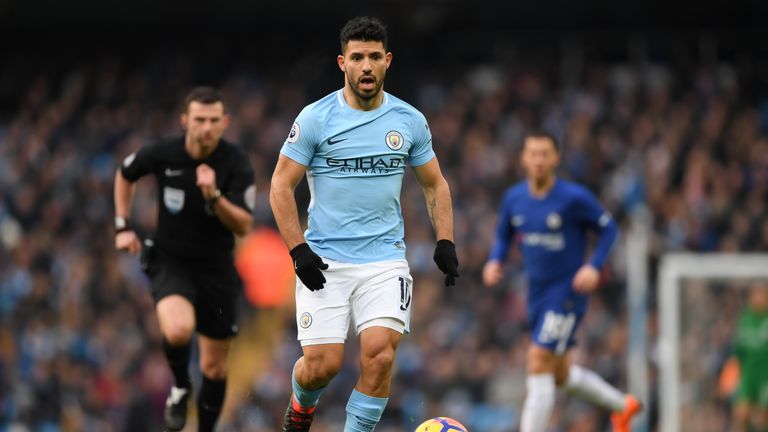 Sergio Aguero's season is "likely" to be over after the Manchester City striker underwent successful keyhole surgery on a knee injury.
The newly-crowned Premier League champions have confirmed the operation was "minor" and designed to correct a problem he has been playing through since sustaining it in training in March.
Recuperándome de una artroscopia en la rodilla. Y con toda la fuerza para volver pronto y mejor a las canchas 💪//Recovering from an arthroscopy on my knee. Fully motivated to get back soon to the field 💪

— Sergio Kun Aguero (@aguerosergiokun) April 17, 2018
The Argentine tweeted on Tuesday: "Recovering from an arthroscopy on my knee. Fully motivated to get back soon to the field."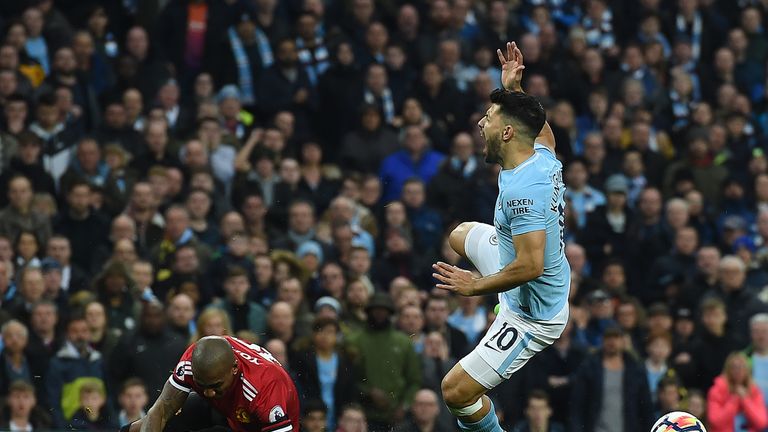 Aguero missed City's 3-1 victory over Tottenham on Saturday, his last appearance coming as a second-half substitute in last week's Champions League quarter-final second-leg defeat to Liverpool.
City manager Pep Guardiola said he remained hopeful the 29-year-old would be available for the last games of the campaign last week.
But after Manchester United's defeat to West Brom confirmed their third Premier League title, City and Aguero chose to push ahead with the procedure and give Aguero the best chance of featuring in Argentina's World Cup opener against Iceland on June 16.
Aguero has not started a game for City since the 1-0 win against Chelsea on March 4. Since then he has been limited to just two substitute appearances in defeats to Manchester United and Liverpool.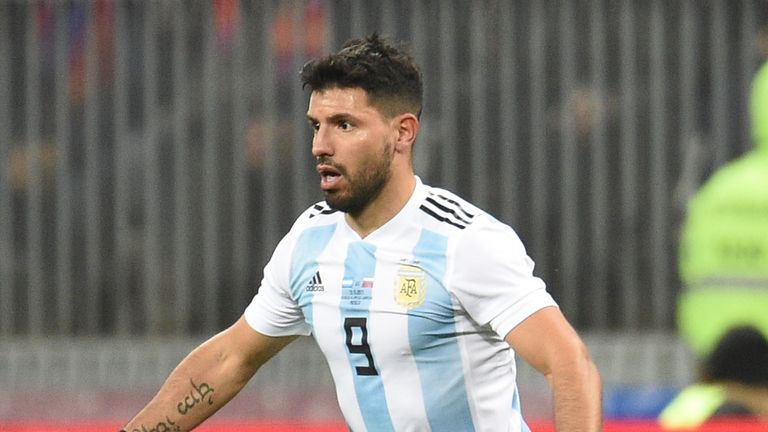 When asked about Aguero last week, Guardiola said: "I said he's not ready. I don't know. We cannot forget he was one month injured.
"He made a huge effort because after the action from Ashley Young against United with the problem with knee he could not train, he played the last 20 minutes [against Liverpool] and after the game he said: 'I cannot run, I have a lot of pain, I cannot run'.
"I don't know about Swansea if he'll be ready but hopefully for the last games if we need him and especially for the World Cup."