Football Commentator & Columnist
Martin Tyler's stats and facts: Man City passes and Wenger's reign of two halves
Last Updated: 24/04/18 2:40pm
Just where does Man City's possession dominance rank? What records are Mohamed Salah chasing? And was the second half of Wenger's reign that bad?
Sky Sports commentator Martin Tyler has the answers to those questions and more.
Got a question for Martin? Tweet @SkySportsPL with #TylersTeasers.
Tyler's starting stats: Man City thrash Swansea
Swansea have now lost all seven of their Premier League visits to the Etihad, including their first ever Premier League game when they lost 4-0 in August 2011. They have now lost their last 12 league visits to Manchester City overall. Their only away league win against them was in March 1951 when they were Swansea Town and won 2-1 at Maine Road with two goals from Ronnie Turnbull, who joined Swansea from Man City a few months earlier.
David Silva scored against Swansea in 2011 and did so again on Sunday, taking his total to four goals in nine appearances against them.
Swansea would want me to point out Silva did play in Man City's only Premier League loss to Swansea in March 2012 at the Liberty Stadium. Yaya Toure also started that game and he made only his second Premier League assist since December 2015 in setting up Gabriel Jesus' goal. His only other Premier League assist in that time was in Swansea last December, when he made a goal for Sergio Aguero.
This was Pep Guardiola's 250th league win in top-flight management. His overall record P326 W250 D48 L28 - with 798 points from those 326 games. As Man City boss, his record is: P72 W52 D12 L8 - that's 168 points. It was his 50th home game as Man City boss in all competitions and came after three consecutive home defeats to Basel, Manchester United and Liverpool.
Kyle Naughton made his 100th Premier League appearance, while Lukasz Fabianski and Alfie Mawson kept up their record of playing every minute in the Premier League this season.
Wenger's term of two halves?
Arsenal were amazing in Arsene Wenger's first 10 seasons. Statistically, how far did they drop off since then? Paul, Barnet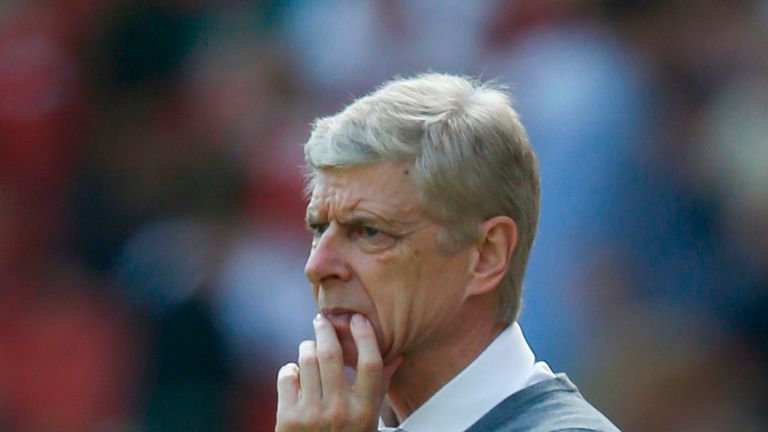 MARTIN SAYS: If Community Shields are excluded, Wenger won seven trophies in his first 10 seasons from 1996/97 to 2005/06 when they played at Highbury, compared to three from 2006/07 to present when the Emirates Stadium became their home stadium. If Community Shields are included those numbers change from 11 in the first decade and six since then.
Thanks to our friends at Opta I can confirm some other statistics did drop after that first decade, but perhaps not as much as you might think.
Across all competitions, he enjoyed a win percentage of 57.6% in the first 10 seasons and that only dropped to 57.1% since then. His teams have also let in more goals since 2005/06 (1.06 per game compared to 0.91%).
However, Arsenal's goalscoring has actually gone UP since they left Highbury in 2005/06. They have averaged 1.90 goals per game in that period compared to 1.81 per game in the first 10 seasons.
If you look at their Premier League form only, their points per game has dropped from 2.03 to 1.92 since leaving Highbury. That works out at just 4.18 more points on average per season compared to the record between his arrival in October 1996 and the Emirates Stadium move 10 years later.
The gap in win percentage is much starker when league form is considered alone, dropping from 59.41% to 55.97%.
Super Salah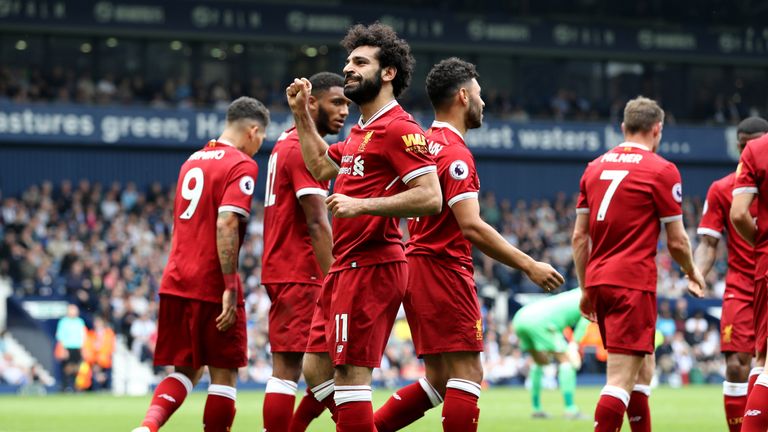 Mohamed Salah has been involved in 40 Premier League goals now. Has anyone else done that? Charlotte, Bury
MARTIN SAYS: Salah's strike in the 2-2 draw against West Brom took his tally for goal involvement to 40 for the season in the Premier League, with his 31st top-flight goal adding to his nine assists.
Salah is now hunting down four other players to have been involved in at least 40 Premier League goals in a single term: Alan Shearer (34 goals, 13 assists in 1994/95 when Blackburn won the title) and Andy Cole (34 goals and 13 assists in 1993/94) achieved 47 goal involvements during 42-game seasons.
But since the Premier League was reduced to 20 teams, former Arsenal striker Thierry Henry holds the record with 44 (24 goals, 20 assists) during the 2002/03 campaign.
During the 2013/14 season, Luis Suarez very nearly took Liverpool to the title with his 43 goal involvements (31 goals, 12 assists), and Salah still has potentially three games to eclipse those tallies.
Best foot forward
Salah has scored 24 of his 31 Premier League goals this season with his left foot, is this a record? Who has scored the most with right foot and head? - Jon, Peterborough
MARTIN SAYS: Salah has indeed set a record, breaking the previous best of 19 left-footed goals in a season by Liverpool's Robbie Flower in 1994/95.
In terms of right-footed goals, Alan Shearer holds the record of 29 in the 1994/95 season.
Andrew Cole netted 26 in 1993/94 while Shearer also scored 24 right-footed goals in 1995/96 - which is a record for a 38-game season.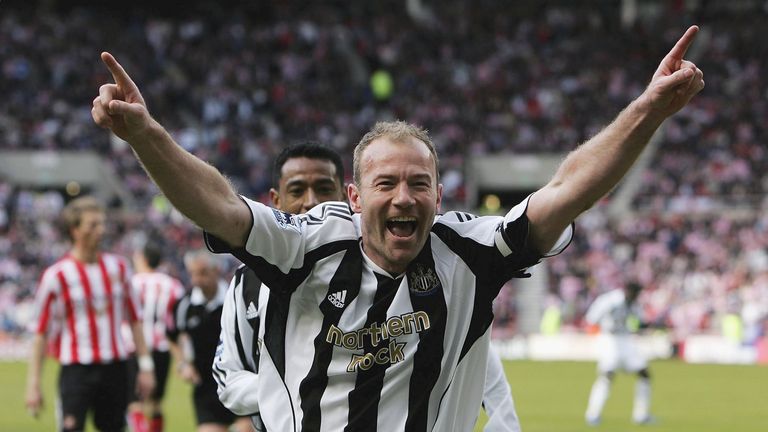 Everton's Duncan Ferguson has scored the most headed goals in a Premier League season - nine in 1997/98.
Dwight Yorke twice scored eight headed goals in a season - 1999/00 and 1995/96 - while Roque Santa Cruz and Dion Dublin did the same in 2007/08 and 1995/96 respectively.
Salah is also close to setting another record of most goals scored inside the box in a 38-game season.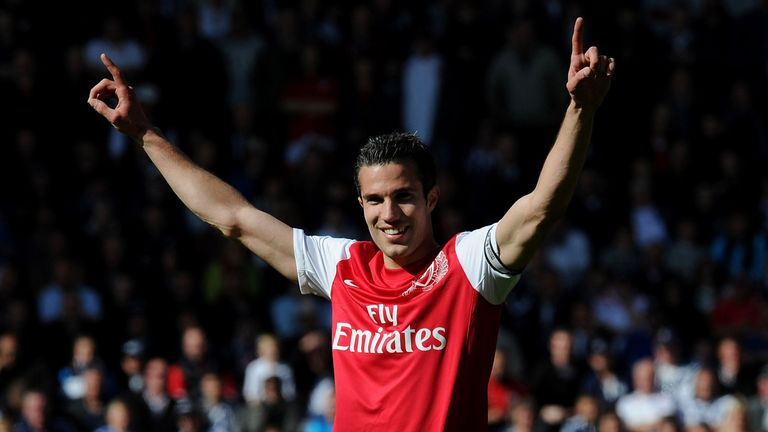 He is currently level at the top with Robin van Persie (2011/12) with 28 goals scored inside the box, while Cole holds the record with 32 - in a 42-game season (1993/94)
Gareth Bale is the record holder for most goals scored outside the box in a single season, having netted nine for Tottenham in 2012/13.
The possession game
Was Man City's possession stat on Sunday the highest ever? Sophie, Darlington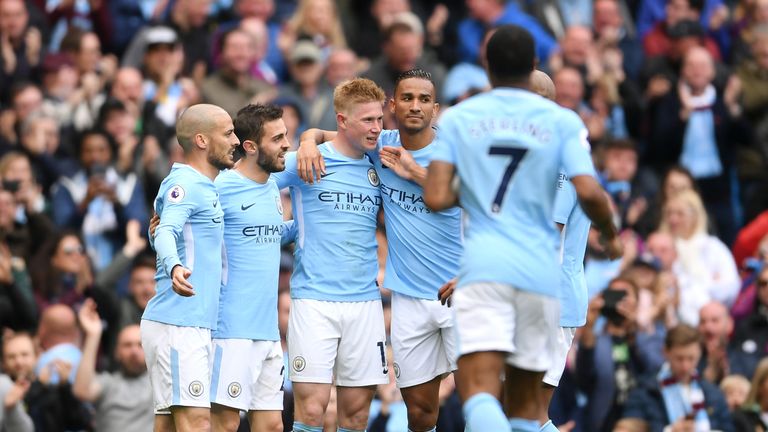 MARTIN SAYS: Opta started recording possession stats in 2003/04 - and in that period no side has had higher than Manchester City against Swansea on Sunday (83.01%). They did set a new record.
Indeed, three of the five highest ever Premier League possession stats have been recorded by Pep Guardiola's side this season. They also had huge possession in away games against Everton (81.98%) and Newcastle (80.54%).
A former City side also feature in the top five - their famous first Premier League title was sealed in 2012 with 82.28% possession against QPR on the final day.
But the other side in the top five may surprise you. Huddersfield were denied victory earlier this season by 10-man Swansea despite 30 shots and 81.2% of the ball at the John Smith's Stadium.