Yaya Toure plans to stay in the Premier League next season and is willing to pay back half his wages if his new club are not satisfied with his performances, his agent has told Sky Sports News.
Dimitri Seluk insists the 34-year old, who is out of contract at Manchester City at the end of the season, is injury-free and in the best shape he has been in for years.
Seluk was unwilling to discuss which Premier League teams are in talks to sign Toure, but said negotiations would begin immediately after the end of the season.
"Yaya is fit and desperate to prove he's still the best central midfielder in the Premier League," Seluk said.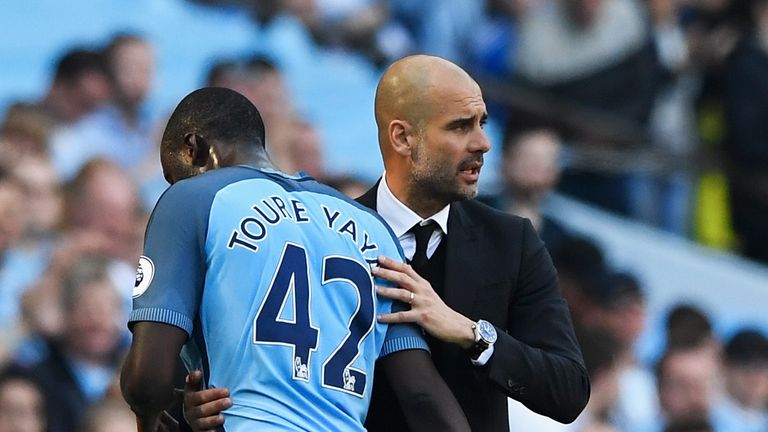 "Ivory Coast will not be in Russia for the World Cup and next season he will be fit, rested and stronger than ever.
"He's happy to accept a one-year deal to stay in England. And if his club are not satisfied with his performances, he will pay back half his wages, or the club can cancel his contract immediately, with no compensation."
Toure has won three Premier League titles, three EFL Cups and an FA Cup across 315 appearances for City, scoring 79 goals, since signing from Barcelona eight years ago.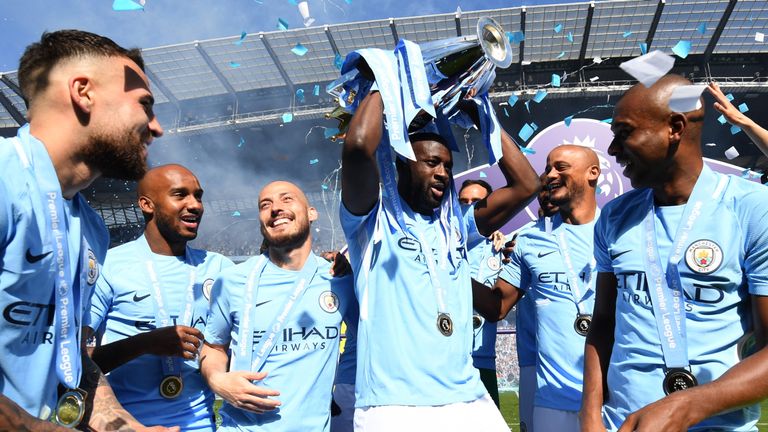 He has made just 16 appearances this season, however, and all from the bench ahead of his "beautiful farewell" in tomorrow night's match between the champions and Brighton.
City boss Pep Guardiola said: "I am not going to judge Yaya for what happened this season. Maybe I was wrong this season. We have to analyse a career, not just in Manchester, but in Barcelona and Monaco.
"He was the only guy last season we extended the contract of. His behaviour was good. Hopefully he can stay in football and maybe come back here."