Yaya Toure bids farewell to Manchester City fans in video
By Zinny Boswell
Last Updated: 15/05/18 10:51am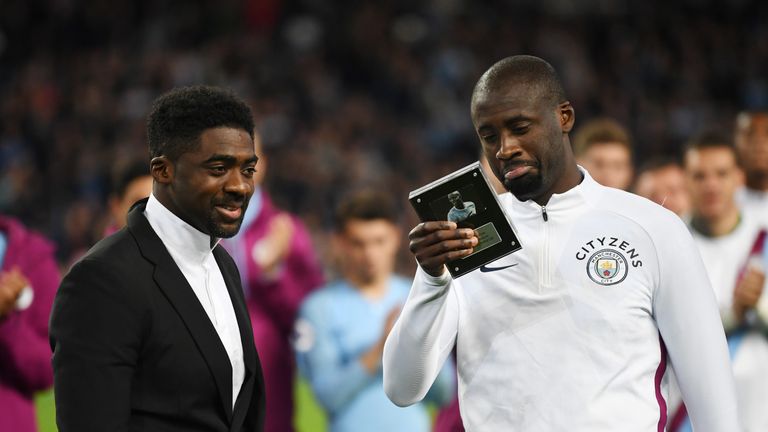 Yaya Toure has released a heartfelt farewell message to Manchester City fans, saying he would not be the man he is today without the club.
The Ivory Coast international played his final game for City in the 3-1 home win over Brighton in their penultimate game of the campaign, and with the season over he has shared his final goodbye to the fans.
In a video posted on his Twitter account, he said: "This is my personal message to you, for all of your support and all of the things you have done for me and my family.
"You made me who I am now because it is only at City that I have won a lot of personal trophies, won trophies and played week in, week out, all injury free. You were always on my back pushing me to be the best and today I want to say thank you to you.
"The love I have shared with you has been immense and incredible. I was thinking it would never end, but unfortunately it has reached the end now, but you will always be in my heart and maybe one time I will be very happy to come back."
City signed Toure from Barcelona in July 2010 and during his 8-year spell in Manchester he won three Premier League titles, an FA Cup and two League Cups.