Pep Guardiola: Man City trying to find Joe Hart solution
Guardiola also insists he is not disappointed Man City didn't sign Jorginho
Last Updated: 20/07/18 9:45am
Pep Guardiola insists Manchester City are trying to find a solution for Joe Hart's future, but did not rule out the goalkeeper staying at the club.
Hart spent last season on loan with West Ham and with Torino in 2016/17, and despite his City career seemingly over, the 31-year-old was included in the pre-season tour in America.
Guardiola, who made it clear when arriving in 2016 that Hart was not part of his plans, was full of praise for the England stopper in his press conference ahead of the International Champions Cup clash against Borussia Dortmund at Soldier Field in Chicago (kick-off 2.05am BST on Saturday).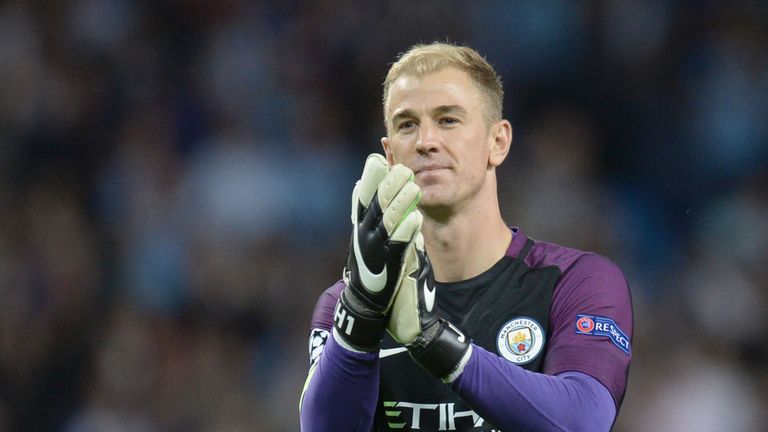 "We're going to try and make a solution for Joe but if not, then he is with us," said the City manager. "He's one of the best professionals I've ever seen but at this moment, he is with us."
Guardiola also commented on City's pursuit of new Chelsea signing Jorginho from Napoli, with the midfielder opting to sign for new Blues manager Maurizio Sarri.
The City boss insists he was not disappointed by the outcome, and said a move to the Etihad would have been a mistake for both parties.
"Not disappointed. We tried. It was already done. All my advice for the players is they have to play where they want to go.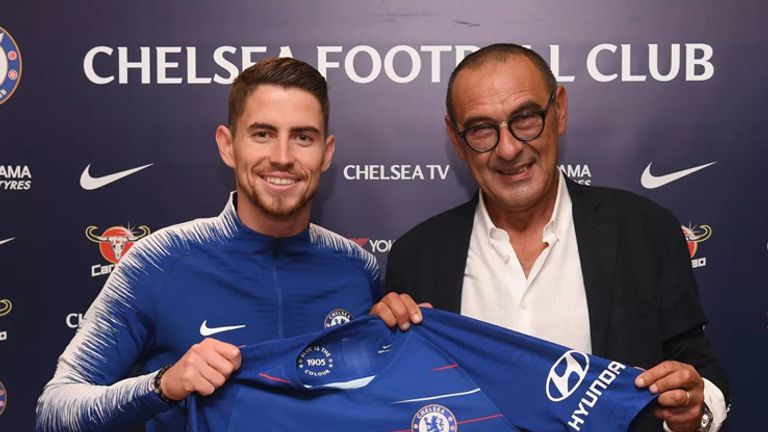 "It would have been a mistake for us and for him if he came here when he wanted to go with Maurizio."
Asked how City will fare in the coming season having won the Premier League title with a record 100 points last term, Guardiola noted how the team is in a similar state, and will look to go 'back to the basics'.
"We have the same players except one person, Mr Toure. He's gone but it's the same squad.
"Riyad [Mahrez] has come to help us in front and give us the quality that he has. We're going to try to continue to improve in what we started two seasons ago.
"What happened last season was a consequence of the previous season and we will try to come back to the basics and make a good season."