Manchester City boss Roberto Mancini laughs off Zenit St Petersburg link
Roberto Mancini has laughed off suggestions he could join Zenit St Petersburg if his tenure at Manchester City ends.
Last Updated: 15/03/13 12:04pm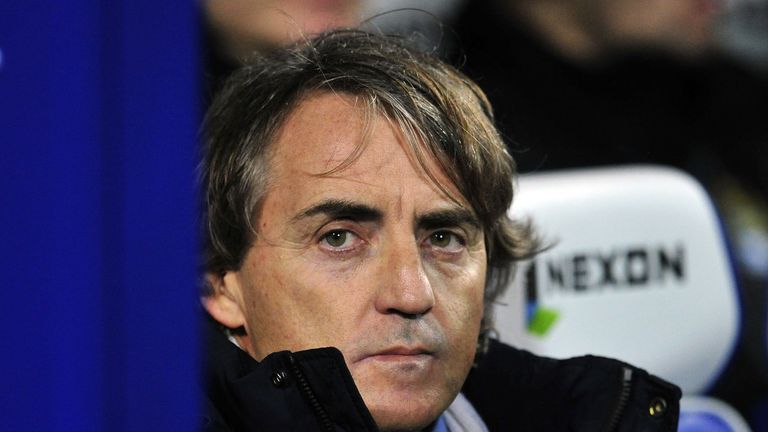 Zenit are reported to see the Italian as the man to replace Luciano Spalletti under whom the club are third behind CSKA Moscow in the domestic league table.
Mancini insisted he did not fear the axe if he failed to defend the Premier League title and lose it to their cross-city neighbours Manchester United.
He signed a five-year deal to stay in the Etihad Stadium hotseat last summer after delivering City's first league title in 44 years.
"It is cold here I think St Petersburg is (colder)?" he said. "It is absolutely not true."
Mancini also rejected the theory of Arsenal manager Arsene Wenger that a lack of English representation in the UEFA Champions League quarter-finals for the first time since 1996 was a massive "wake-up call" for the Premier League.
"Last year Chelsea won it and this year English football has three teams in the quarter-finals of the Europa League," said Mancini. "For three or four years English teams have won, or been to the final. For one year, other teams have done it.
"When I read this thing about English football being down I thought it was stupid.
"It is impossible to win every year. This reaction is like Italy where if you win one game you are the best team and if you don't it is a disaster.
"This is football. If every year the same teams win, football would be like other things. Football is good for this. Every year things can change."