Roberto Mancini says Manchester City were keen on Edinson Cavani of Napoli
Roberto Mancini has revealed that Manchester City discussed a move for Napoli striker Edinson Cavani many times.
Last Updated: 16/06/13 2:43pm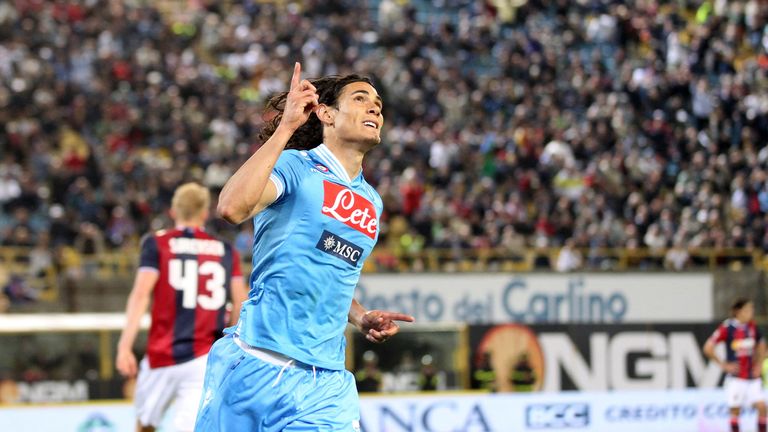 Cavani's future is again the subject of intense speculation this summer and Manchester City have been linked with a swoop for the Uruguayan.
The player's father revealed earlier this week that he had set his heart on a switch to the Etihad Stadium, but Mancini reckons he should also consider City.
Mancini, dismissed by the club at the end of the season and replaced by Manuel Pellegrini, had identified Cavani as somebody who could strengthen City's squad during his time in Manchester.
"When I was at City I often spoke about Cavani with the management because he was somebody who could have been targeted," Mancini is quoted as saying by the Manchester Evening News
"However, I don't know now whether he is of interest in the club's new technical project."
There have been rumours that Edin Dzeko could head to Napoli as part of a deal to bring in Cavani, and Mancini insists the Italian club would be getting a good replacement.
He said: "Dzeko is a great striker and he could score 20 to 30 goals a season in Italy, I'm sure of that."