Premier League: Joe Hart wants to see out career at Manchester City as new deal nears
Last Updated: 12/12/14 7:21am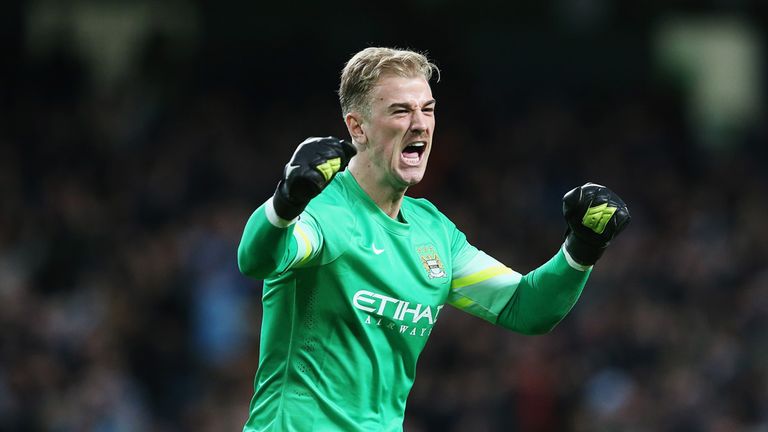 Joe Hart says he wants to stay at Manchester City for the rest of his career as he closes in on a new contract.
The England goalkeeper has reportedly been in talks for several months over a lucrative new five-year deal at the Etihad Stadium.
"As far as I am aware it is pretty much sorted," Hart said.
"I leave it to the legal side to sort but I am very happy at this club and hopefully in the near future I will be signing that contract."
"How could I not be (happy)? I love this place and I love everything about Manchester City. I have been here for a long time. I feel like it is my club now and I want to be here as long as I can."
Hart joined City from Shrewsbury for just £600,000 in 2006 but has gone on to win two Premier League titles with the club. 
A rough patch of form last season saw him dropped by manager Manuel Pellegrini but he responded well to the setback and the summer recruitment of a new deputy in Willy Caballero appeared to further re-energise him.
News of an extension to a deal due to expire in 2016 comes after the 27-year-old produced another outstanding display, a 2-0 win at Roma on Wednesday keeping City's Champions League campaign alive.
"I feel good at the moment and the team is working well," Hart added. "I feel like I am doing my bit and the boys are doing it at the other end."