Fabian Delph has revealed that conversations with former Manchester City defender Micah Richards influenced him to change his mind about moving to the club.
Delph signed a five-year contract with City on Friday, less than a week after rejecting the transfer and committing his future to Aston Villa through a strongly-worded statement.
It has now emerged that new Villa signing Richards, who had denied persuading Delph to snub City earlier this week, was influential in the U-turn.
"Micah Richards told me that as far as he is concerned, this is the best club in the world and he had the time of his life here," Delph said in an interview on City's official website.
The 25-year-old also referred to conversations with City 'keeper and international team-mate Joe Hart: "I spoke with him when I was with him for England and he was always been telling me how the club has come on and what City are trying to achieve."
City triggered the £8m release clause in Delph's Villa contract last week, but the midfielder released a statement in which he insisted: "I'm not leaving.
"I'm staying at the football club and I can't wait for the start of the Premier League season."
Richards then took to social media to deny suggestions he had encouraged Delph to stay at the Midlands club, saying on Twitter: "If people actually think I had an influence on Delph not going to City you're wrong! And I have nothing but great things to say about City!"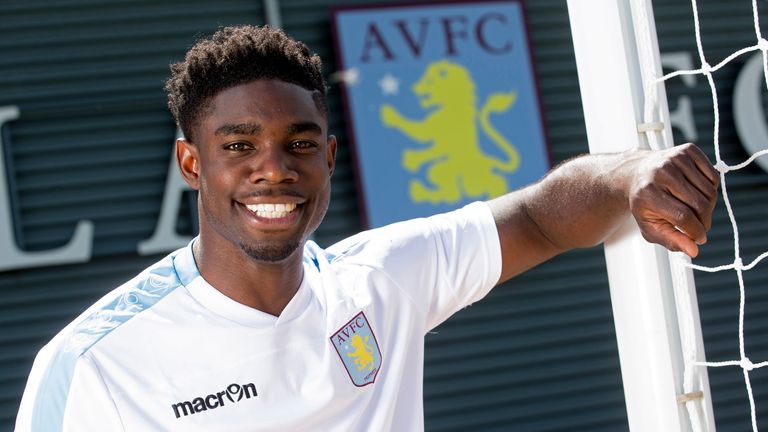 Delph claimed his initial decision to stay at Villa was an emotional one, and one that he soon regretted.
"My decision was purely based on the emotion and feelings that I hold for the club and the people there that I would be walking away from - rather than looking at the football opportunity that had been placed in front of me," he said.
After completing a medical on Friday, Delph was preparing to fly to Australia to join his new team-mates on their pre-season tour of Australia.