Premier League relegation battle: Who will go down?
Last Updated: 21/02/17 1:30pm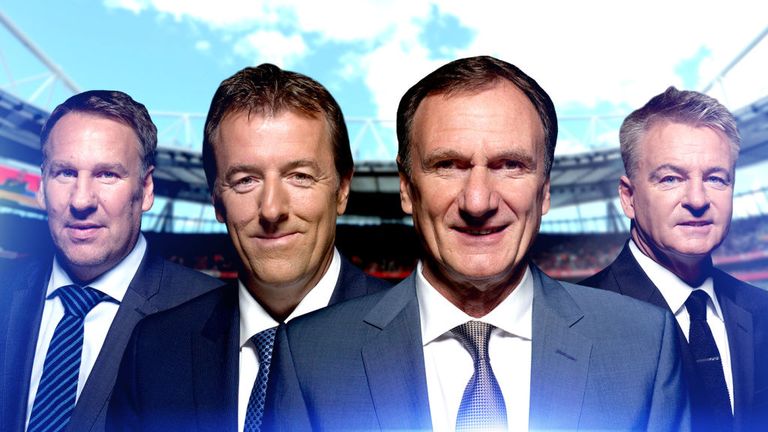 We asked the Soccer Saturday pundits to predict who will face relegation from the Premier League this season.
Just five points currently separate the bottom six, which includes champions Leicester, while Bournemouth are two points better off than 15th-placed Swansea.
All four pundits believe the Swans and Middlesbrough will be safe, with Hull, Sunderland and Leicester all attracting three votes from the panel.
Sunderland, Crystal Palace and Hull are currently Sky Bet's favourites for relegation, but Middlesbrough, Leicester, Swansea and Bournemouth are all single-figure odds.
Here's what Paul Merson, Charlie Nicholas, Phil Thompson and Matt Le Tissier are predicting...
Merse says: Sunderland, Hull and Leicester (11/1 relegation treble with Sky Bet)
I watched Sunderland on Soccer Saturday when they got beat 4-0 at home by Southampton and it was an absolute disaster. They'd won 4-0 away the previous week and they undid all of their good work in that game. It looks like being a long few weeks for David Moyes.
Hull's form under Marco Silva has been great, especially the home win over Liverpool, and people might wonder why I'm going for them to go down. They have done well against teams like Liverpool, Man Utd, Chelsea and Arsenal - but those games are free swings when you've got nothing to lose. In their next few games they will be playing other teams around them and need to go and attack them. The pressure will be on them to win matches.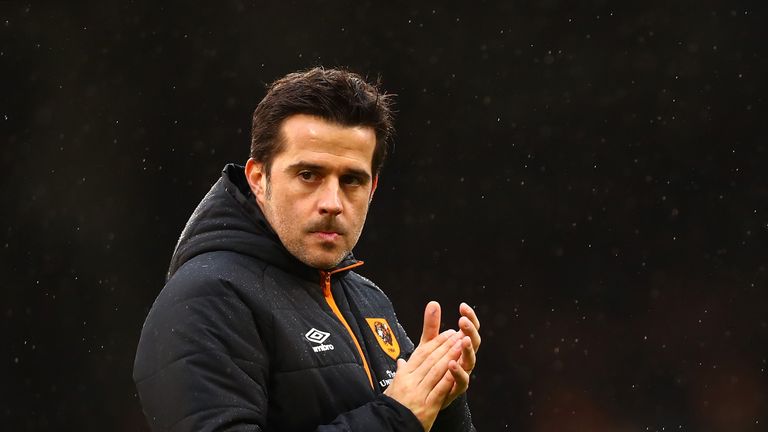 Leicester are just in one. Last season was an exception and this is their usual level, it's where we usually see them in the Premier League. They're just not in games and don't look like winning football matches. There's always a team that slides down the league like they're on a glass mountain with moccasin slippers on and can't stop.
They're the ones for me. And for me it wouldn't spoil what happened last season, it just shows how massive an achievement it was. It would be embarrassing and I could be wrong about them - I hope they turn it around - but at the moment they look like going down.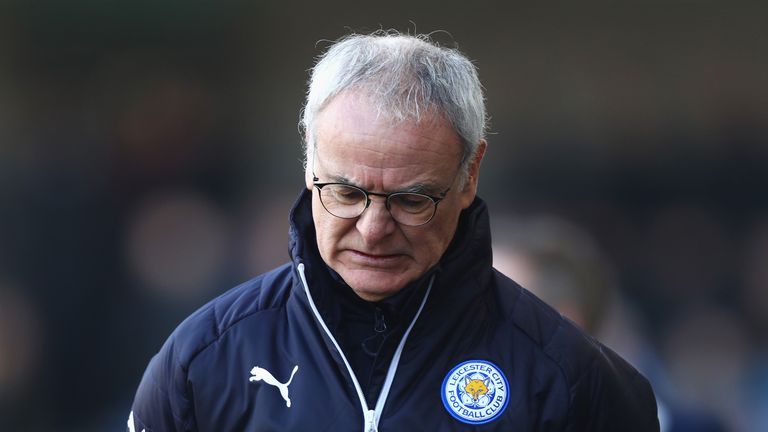 I like what Paul Clement is doing with Swansea. They are playing good football and I think they will be alright. Palace are not playing well at all, but Sam Allardyce is the kind of manager who, when push comes to shove, will get you out of trouble because he's been there a million times. If he needs to play 10-at-the-back in a home game and draw 0-0 he will do that when other managers down there won't. Bournemouth have been letting in a few goals, but should have enough and I think Middlesbrough will survive as well. They are fairly solid at the back and just need to score a few more goals.
Charlie says: Hull, Bournemouth and Leicester (150/1 with Sky Bet)
I don't like saying Bournemouth because I really like the manager and what they're about but I don't think they can play their way out of it. Harry Arter has been their best player for a while and they're a mess at the back. Artur Boruc is a broken man because he knows they want to get Asmir Begovic in to replace him.
Leicester have just plummeted and at the moment they simply don't have the answers. They changed managers last time they were in this situation and went for a new system and Claudio Ranieri is refusing to do that. They need to change their defence and they're too nice. If Riyad Mahrez was at Chelsea then Antonio Conte could've had his hands round the throat of him seven times by now.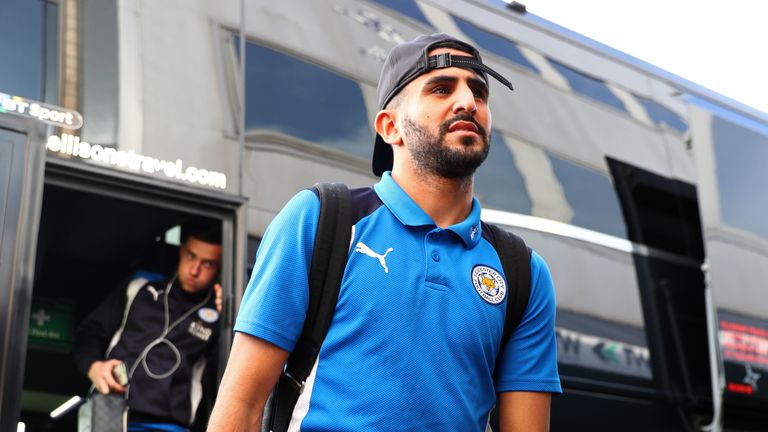 Then my gut instinct is that Hull will go down even though they've been playing well.
The poorest team have been Palace but Allardyce will tell us he doesn't do relegation. You look at their team and they've got Christian Benteke, Yohan Cabaye, Andros Townsend - how the hell are they in this position?
They don't know how to deal with this situation and Sam would have been boring them with hard work in training because he knows how to get them out of it.
Thommo says: Sunderland, Crystal Palace and Hull (9/2 with Sky Bet)
Sunderland will go down this season in my opinion. To win a game 4-0 then go and lose the next one 4-0 says there's too much uncertainty in that team. They needed to build on that momentum and the opposite happened, which is worrying.
Palace looked shocking against Stoke. They're so poor at both ends of the pitch and they're not that good in the middle so I certainly worry for them.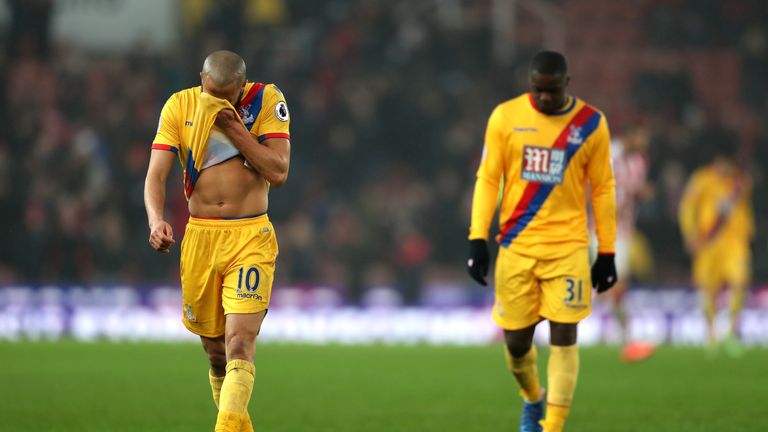 Then I've gone for Hull. Squad-wise they are probably not strong enough. Marco Silva has done extremely well but I'm not sure they've got enough.
Swansea do seem to have a decent side so I think they'll get out of it, but it's extremely tough to call right now though and we'll probably all be picking three different teams next week!
Le Tiss says: Sunderland, Crystal Palace and Leicester (9/1 with Sky Bet)
The last couple of weeks haven't shown me anything to think Leicester will get out of it. They can't buy a goal and concede too many which is a pretty worrying combination!
Sunderland need to offer more than Jermain Defoe's goals.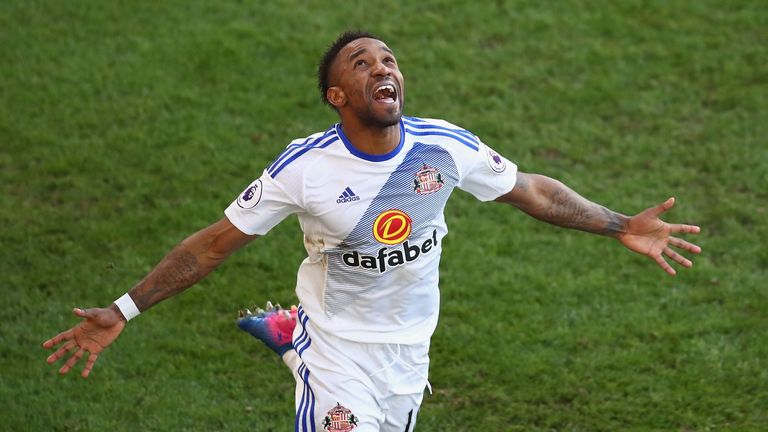 They've gone to the well too many times. Look at Aston Villa, they got away with it a couple of times but paid the price for not sorting themselves out eventually.
Then I've gone for Palace to complete the list. It looks like Big Sam has lost his mojo a bit and he hasn't had any sort of positive influence on the team.