Tony Pulis says RAF Camp will boost Middlesbrough ahead of Brentford clash
Last Updated: 23/11/18 10:02am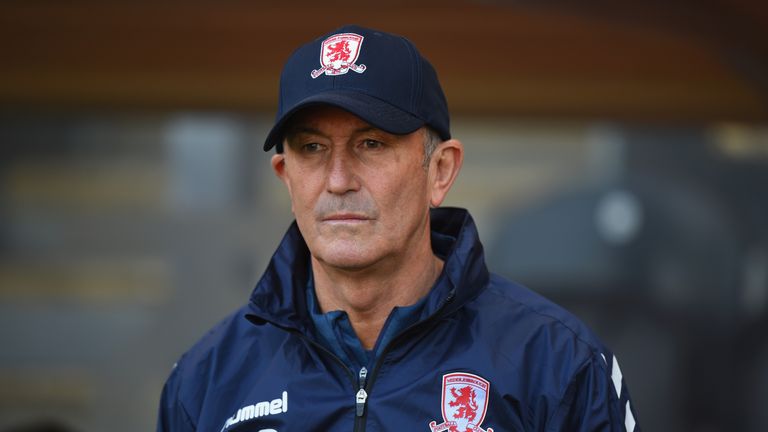 Middlesbrough manager Tony Pulis believes the two days his squad spent at RAF Leeming will boost their preparations for Saturday's game against Brentford, live on Sky Sports.
The team, who are currently second in the Championship, participated in the overnight camp designed to take them out of their comfort zone, where they undertook leadership and teamwork tasks.
"It wasn't a physical two days but it was more mental," Pulis said. "Rather than running up and down the pitch the RAF set them out different targets and different problems to solve. From what I can gather it was mentally tough.
"It's also trying to get them more together as a group. Today in the modern world with that square thing that everyone uses all the time, sometimes you forget to talk to one another.
"It's important people communicate and when they were there the phones were taken off them so they had to work together as a group."
Middlesbrough have won three of their last five Championship matches are have not lost a game since their 2-0 defeat to Nottingham Forest on October 6.
Brentford head into Saturday's game following a 3-2 loss at QPR. They sit 15th in the table, but a win against Pulis' side could see them climb three places.