Middlesbrough anger over reduced allocation for Sunderland Capital One Cup tie
Middlesbrough have reacted with anger at their ticket allocation for their League Cup clash against Sunderland.
Last Updated: 13/10/12 7:43pm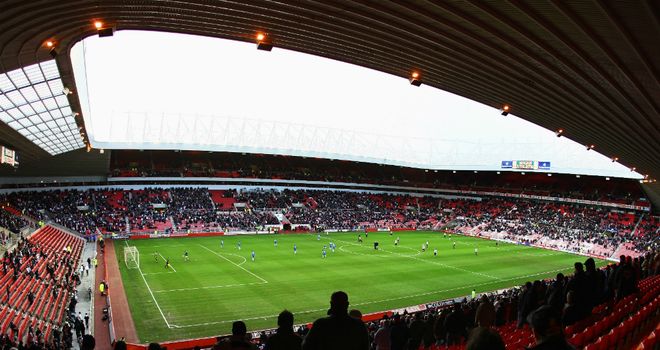 Boro have been handed just 2,800 tickets for the game on Tuesday, October 30 - when they were entitled to 15 per cent under Football League rules.
However, Sunderland, supported by their Safety Advisory Group, significantly reduced the allowance, citing safety and evidence of previous bad behaviour by visiting fans.
Boro say despite 'strenuous efforts' from themselves and the Football League, Sunderland would not relent.
"We are extremely disappointed with the decision," said Middlesbrough chief executive Neil Bausor.
"We believe we made a strong representation to Sunderland, together with the Football League, for a much bigger allocation and we also offered to work together with Sunderland to assist with the management of our supporters. We understand that safety of fans in sports grounds is paramount and that Sunderland know their own stadium better than anyone.
"We had hoped that Sunderland, after reviewing their risk assessment, would have made a larger allocation available to our fans. But they concluded after that review that they could not safely manage more than 2,800 Middlesbrough fans in the Stadium of Light.
"Our aim has been to give as many of our supporters as possible the opportunity to see this eagerly anticipated cup tie. We know it is something our fans feel passionately about.
"However, the League has had to accept the request of Sunderland AFC to give us a reduced allocation and, regrettably, we have had to accept it too."