There are three players who have defined the unbeaten run that has led to Fulham's promotion charge.
Aleksandar Mitrovic is the first. His arrival in January provided Fulham with the vital focal point they were sorely lacking in the first half of the season, and he has managed 11 goals as well.
It was not a move that always looked like it was going to happen, but after a move to Anderlecht fell through, Slavisa Jokanovic managed to snatch his compatriot on loan from Newcastle on Deadline Day. The rest, as they say, is history.
"He was looking around for his best move because he wanted to play in the period before the World Cup," Jokanovic told Sky Sports. "He had some offers and it looked like he was going back to Belgium.
"But I spoke with him before he got on the plane and I wished him all the best, and I told him to call me if something went wrong! I don't remember exactly what happened after that but it was around 5 o'clock and he told me we can move."
Jokanovic has been praised for the way he's tamed the striker. Newcastle could certainly do a lot worse than this version of Mitrovic. The boss insists, however, that their relationship is no stronger than the bond between that of player and coach.
"I know the characteristics of him but I'm not his father, he has one already! I'm his coach and he's my player," continued Jokanovic.
"It's my job to support him and try and help him stay focused and moving in the right direction. He knows we're happy with him and his team-mates are too."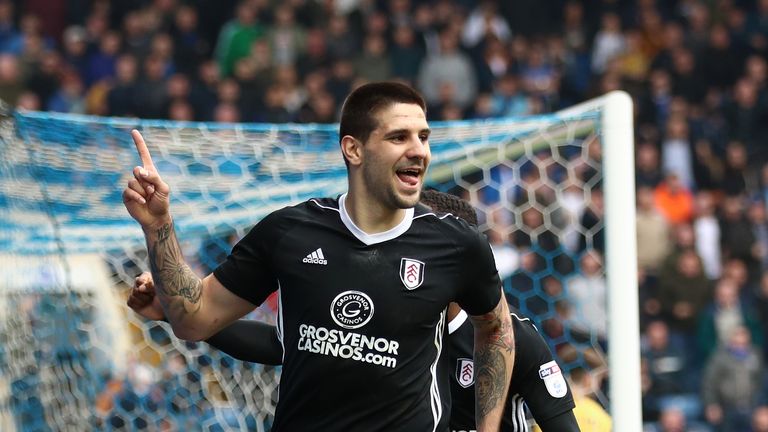 Then there was the more low-key, but almost equally important, arrival of Matt Targett from Southampton. He's been fantastic at left-back since switching to Craven Cottage, but the significance of his arrival was that it allowed Ryan Sessegnon to move up the pitch to left-wing. The amount of awards the 17-year-old has picked up since suggests it has been a positive change.
Again, Jokanovic has received widespread praise for handing a 16-year-old his debut and sticking with him at a time when most coaches would opt for experience over potential. But to him Sessegnon's age was irrelevant.
"He's good enough so his age is not important," said Jokanovic. "I don't think I was brave to play him. I'm a good observer and I'm not scared if someone is 16, 17, 18 or 35, 36 or 37, I just try to use the best players I have to hand.
"I started using Ryan at 16 simply because he was our best option, that's it. It's just about what I see. Now he's growing up and improving in front of us."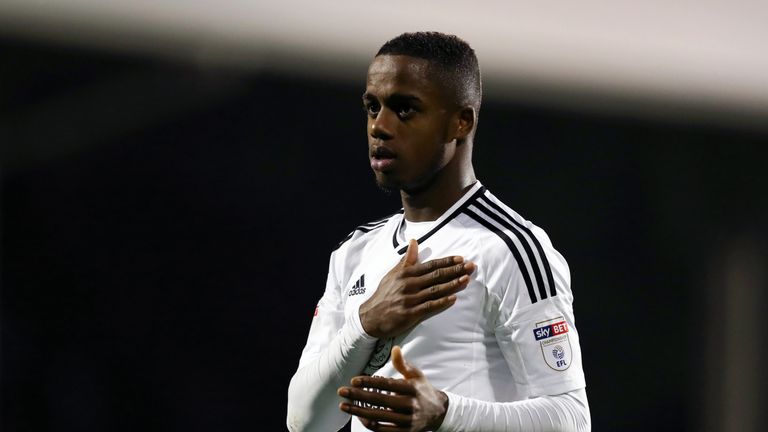 Fulham's silky play under Jokanovic has earned comparisons with Barcelona - something he immediately dismisses - and he is more regularly finding himself linked with jobs at higher levels. Right now, though, he is more than happy to be learning from bigger clubs.
"It's great [to be compared to Barcelona], I'm just missing Messi to solve some of my problems!" he joked. "I like to watch the teams like Tottenham, Manchester City and Manchester United and see what can be useful for us. We can grow and try to improve ourselves but I don't think it's possible to copy the biggest teams in the world."
Jokanovic had the opportunity to pit himself against those kinds of teams a few years ago when he got Watford promoted to the Premier League. But with his contract set to expire, the Serb decided to depart, which is not a decision too many managers would make.
Jokanovic had a short spell at Maccabi Tel Aviv before returning to the Championship with Fulham and last season they were favourites heading into the play-offs before losing in the semi-finals to Reading. But there is no suggestion of him having unfinished business with promotion and the top flight.


"It's not a question of finishing business with the Premier League," he said. "We're ready to push hard and try to give ourselves the opportunity to compete next year at the highest level.
"At Watford, they didn't have any intention to keep going with the same coach and staff, so we shook hands and I chose a different side. I kept going in a different part of the world and now a few years later I'm back to try and win promotion again. I'll be happy to have the chance to work in the next level of English football."
Fulham face Sunderland, live on Sky Sports Football on Friday night, then travel to Birmingham the week after, but they know two wins would not be enough if Cardiff do the same.
Jokanovic knows it is out of their hands, and will not be concerned if they have to tackle the play-offs again.
"We're in a good place," he said. "The job is not done but we're completely relaxed because we know if we don't finish in the top two we'll have another chance [in the play-offs].
"Neil Warnock is a fantastic man and coach. He's achieved promotion eight times and in the past, I've had some great chats with him. At the moment, everything is in the hands of Cardiff, if they win their two games, we can't do anything. But we have to be ready if we get the chance."
Don't miss the Sky Bet Championship clash between Fulham and Sunderland on Friday night, live on Sky Sports Football and Main Event from 7pm