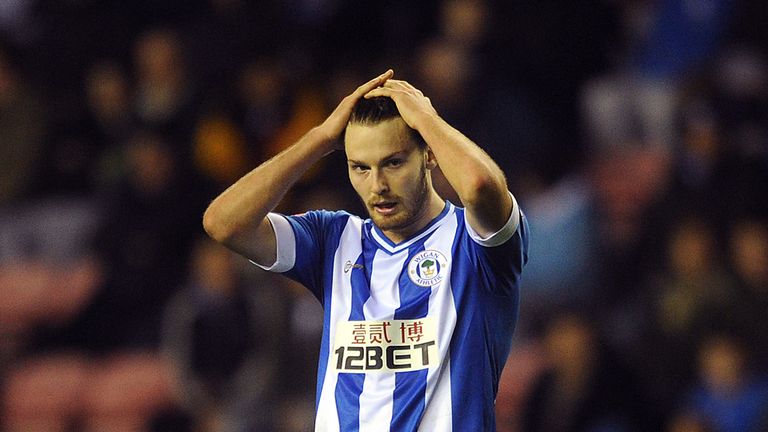 Nick Powell's season may be over due to injury, possibly increasing Wigan's chances of signing another former Manchester United player in Ravel Morrison.
Powell, 22, has been sidelined by more hamstring issues after coming off nine minutes into the FA Cup tie with Nottingham Forest on Saturday.
Not only will he miss the fourth-round clash against United at Old Trafford later this month, but Latics boss Warren Joyce fears Powell may not play again this term having missed six weeks of the season earlier in the campaign with a hamstring issue.
Last week it emerged that Morrison was training with Wigan ahead of a proposed move from Lazio and Joyce could be even more keen to push something over the line after losing Powell.
Speaking of Powell, Joyce told the Wigan Evening Post: "It's bitterly disappointing for the player, first and foremost. I believe he'll be struggling to play again this season. And that's another season, another disappointing year, for Nick.
"Nick's had that throughout his career, and it's another hard one to come back from. All he can do is not feel sorry for himself, and try and come back stronger and fitter.
"He's done it before - when he's tried to come back stronger and fitter - and that's all he can do. It's a lonely time for him, and you do feel desperately sorry for him.
"But there's a lot of people in life who have desperate things happen to them. He's young, he's got time, and he just has to get his head down and work hard."