Charlton investigate Katrien Meire 'resignation' document
By Mike Patterson
Last Updated: 10/02/16 9:41am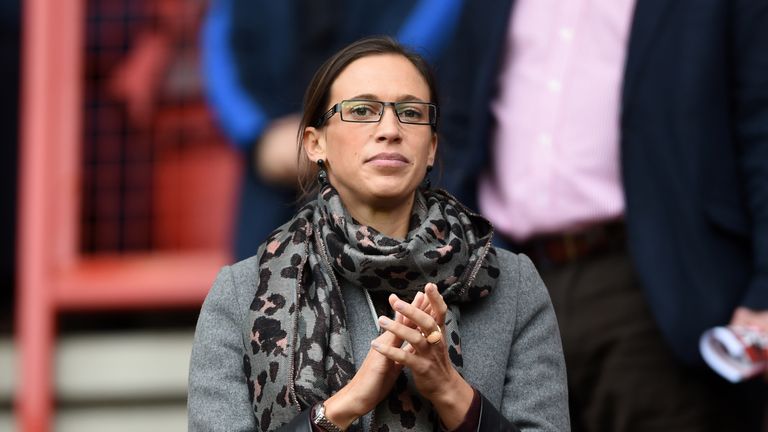 Charlton Athletic have launched an investigation after claiming a document sent to Companies House containing the resignation of chief executive Katrien Meire is false.
The document, which was signed, was posted on the Companies House website a week ago and indicated that Meire, 31, had resigned as a director on December 5.
A statement on Charlton's official website read: "The club is aware of a document that has appeared on Companies House.
"This document is false. The club is investigating the matter as it is something we take seriously."
Companies House said the documentation had been received "in good faith" and "satisfied the required checks".
Filing a false document to Companies House carries a prison sentence of up two years.
Charlton are bottom of the Sky Bet Championship and there have been protests against Belgian owner Roland Duchatelet.
Meire, who joined Charlton's board of directors in January 2014, told the London Evening Standard, in an interview last month, that she understands the fans' frustration but they have to accept the way Duchatelet runs the club.
She said: "I hope they understand the owner wants the best for Charlton. He does it his way and they need to accept that.
"They will not always agree with our decisions. No fans in the world will always agree with the decisions of the board. I always try to take into account the fans, but sometimes you have to make hard decisions.
"We are investing in Charlton. I feel the fans sometimes forget that. At the moment, they only notice the results on the pitch. But it is not only in the squad we are investing in. We are going to build a training ground and build for the future.
"We do not want Charlton to lose their identity. We want success for Charlton and they need to be patient."