Charlton assistant coach Johnnie Jackson says the Addicks should reach the League One play-offs, but admits they will face plenty of pressure in their quest to do so.
Despite still being registered as a player, Jackson was placed in temporary charge at the Valley last month alongside caretaker boss Lee Bowyer on a game-by-game basis when Karl Robinson departed for Oxford.
After three wins from the three games since and with the club in sixth spot, the pair have been handed the reins for the remaining seven matches of the season.
With Bristol Rovers up next, Charlton have the opportunity to keep pace with their promotion rivals and Jackson believes they should do so, as long as they are prepared for the pressure that will follow.
Speaking on Thursday's EFL Matters he said: "I think we should be in the play-offs because we've got ourselves back in that spot now, but it's very much game by game. It's going to be Saturday-Tuesday-Saturday-Tuesday so it's a case of needing all of your squad, concentrating on one game, then about recovery straight away for the next game.
"There's confidence now and we're going into the next game thinking we should win that. We're on a good run, but we've done nothing yet and there's seven more games to go. The vibes are good and the lads have bought into everything we've asked of them and it's looking well at the moment."
Prior to the new management team's appointment, Robinson's side were beginning to slide down the table having spent the majority of the season challenging for a top-six place, and Jackson believes they have now set the wheels in motion for a strong finish.
He said: "We've always had a good squad of players but we lost our way a little bit. I think now the fans have got what they would deem 'Charlton men' in charge, with Lee obviously having come through the youth team, me having been there and been captain for so long, all the vibes were really positive about us stepping in and we felt that from the very first home game.
"The atmosphere at the Valley changed and when that place gets rocking, it can really get rocking. We just tried to get the players buying into that, to make it a tough place to come again.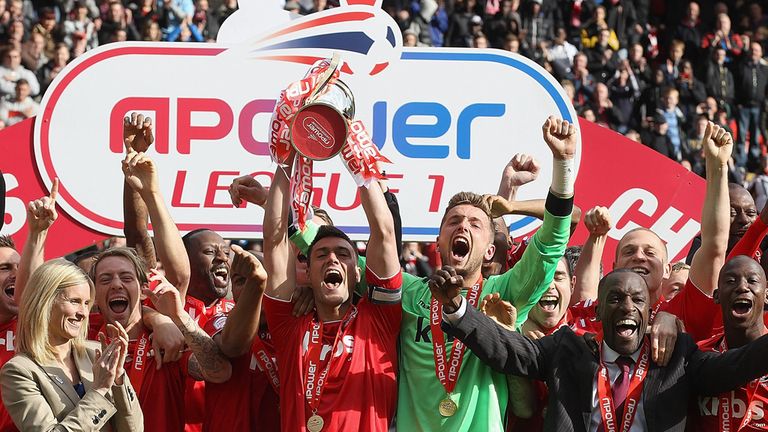 "Myself and Lee were exactly the same player so he was always stressing out about the young midfielders even when he was a coach. We were just saying get more forward passes in, get more crosses in, because it's all right getting people in the box, but you have to have the delivery. So now we are getting both - we're getting the ball wide, we're getting crosses in, we've got two forwards on the pitch and we are getting midfield runners too.
"Now we've got back into the top six, that brings the added pressure because we've got to keep ourselves in there now. It's ours to lose, if you like. We've got a game in hand on a lot of the teams around us so that will certainly bring a bit of added pressure."