Why Charlton and Plymouth face a play-off to reach the Sky Bet EFL League One Play-Offs
By Tim Clement
Last Updated: 03/05/18 6:16pm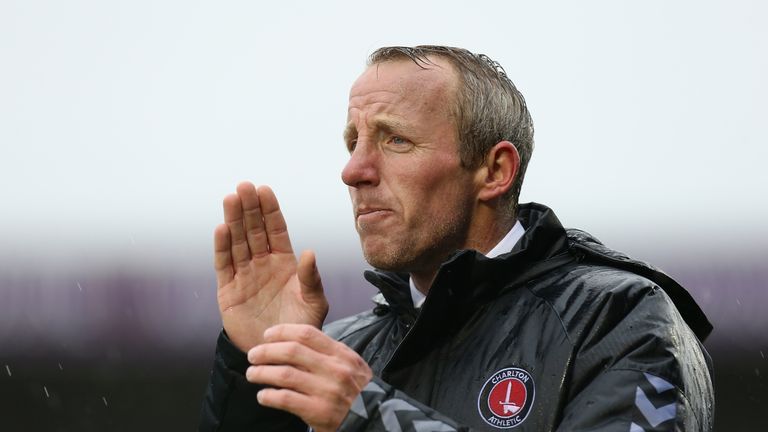 Charlton and Plymouth Argyle could be on course to meet in a historic play-off to claim a place in the Sky Bet League One Play-Offs.
The EFL are set to announce plans for the potential fixture, which has never happened in the history of football's oldest league competition, if results leave the two clubs in identical positions after this weekend.
However, the odds of it happening are long; title sponsor Sky Bet have priced it up as a 500/1 chance.
Plymouth currently sit three points behind sixth-placed Charlton but would finish level on points, goal difference, goals scored and goals conceded if they win 2-0 at Gillingham on Saturday and the Addicks lose 4-0 to Rochdale - or by equivalent goal margins.
And the EFL are already planning for the prospect of a decider at a neutral venue before the Play-Offs begin on May 10.
While the need for a preliminary play-off seems unlikely, Plymouth are already defying promotion odds of 5,000/1 from November when they were in the relegation zone.
Shrewsbury would await the winner of the unprecedented fixture after narrowly missing out on automatic promotion and surely hold an additional benefit of their opponents facing three games in six days.
Plymouth manager Derek Adams is fully aware of the prospect of the fixture and is not dismissing the prospect.
He told the Plymouth Herald: "That's the most unlikely option. We know what the score has to be for us, and we know what has to be at Rochdale for that to happen, but it's not afar-flungng as people would think."