West Ham will pay £2.5m a season to play 25 games at the Olympic Stadium, it has been revealed.
The London Legacy Development Corporation (LLDC), which is responsible for transforming venues used for London 2012, published its full deal with West Ham on Thursday after a tribunal ruled earlier this week that it should be made public.
The contract shows the Hammers will make a greater contribution than £2.5m if they play more than 25 games in a season while the first £4m of any naming rights for the stadium will go to the LLDC. Any figure above that split will be split 50-50 between the LLDC and West Ham.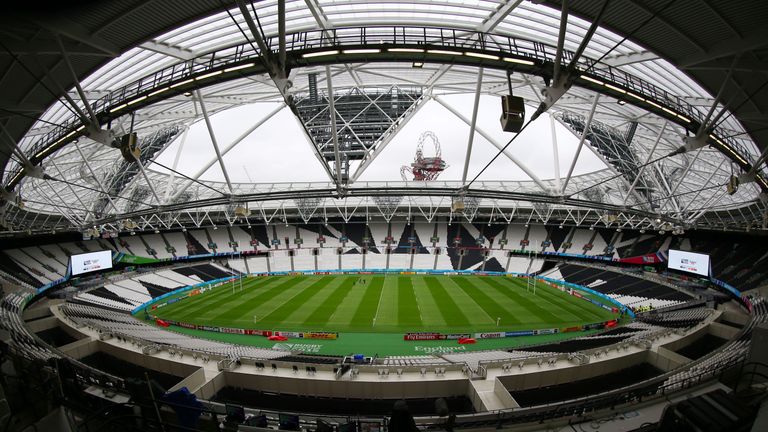 The contract also reveals the LLDC is to pay for policing on match days, "all maintenance" of the stadium and repairs, pitch maintenance while also paying for and being responsible for all health and safety at the stadium.
However, it will cost the club £100,000 per game if they want to stage any more than 25 matches, such as pre-season friendlies and further cup games, while it will only get around 15 per cent of matchday concessions (food, drink, etc) under the terms of the agreement.
Also, West Ham will receive only 15 per cent of the proceeds from stadium tours, with the other 85% going to the LLDC.
West Ham will take up residency at the Olympic Stadium next season after being awarded a 99-year tenancy of the 60,000 capacity ground.
A club statement on Thursday read: "Working with our partners over the past three years, our vision, perseverance and unwavering belief in the stadium's potential has helped design and create the magnificent 60,000 capacity venue we see today. 
"It is a stadium that the nation can be proud of and we believe it will become one of the greatest football stadiums in the world.
"And let us not forget that West Ham United were named anchor concessionaire of the stadium after a fair, transparent and robust process open to any organisation in the world.
"We were unanimously chosen as the anchor tenant, above others, including football clubs such as Tottenham Hotspur and Leyton Orient, as we offered the best deal and the only option for a true and lasting legacy for Queen Elizabeth Olympic Park."