Dimitri Payet's impressive free-kick success rate for West Ham
By Gerard Brand
Last Updated: 25/09/16 5:22pm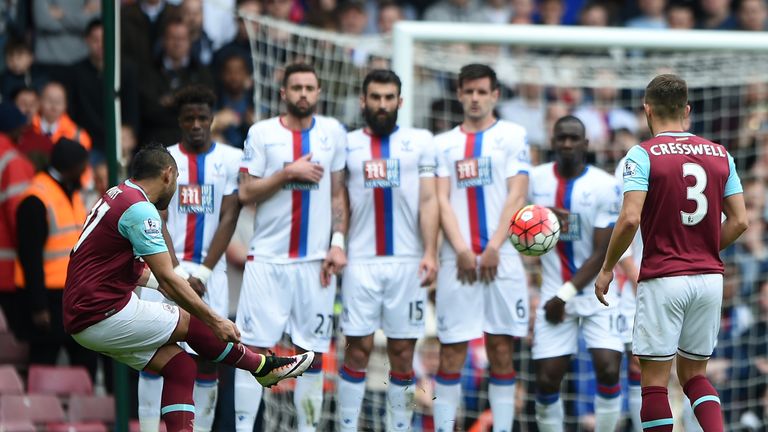 Dimitri Payet scored yet another free-kick for West Ham on Wednesday night, but how does his set-piece rate compare to others?
Payet's 96th-minute strike saved West Ham from embarrassment in the EFL Cup third round against Accrington Stanley, one of five free-kicks the Frenchman has netted since arriving in England last summer.
"Not currently the world's biggest fans of Dimitri Payet," Stanley now state in their Twitter bio, but many are. The secret to his success? Not practising. 
He told West Ham TV back in April: "Since [January] I have not been practising as I have been happy with the way I am hitting the ball.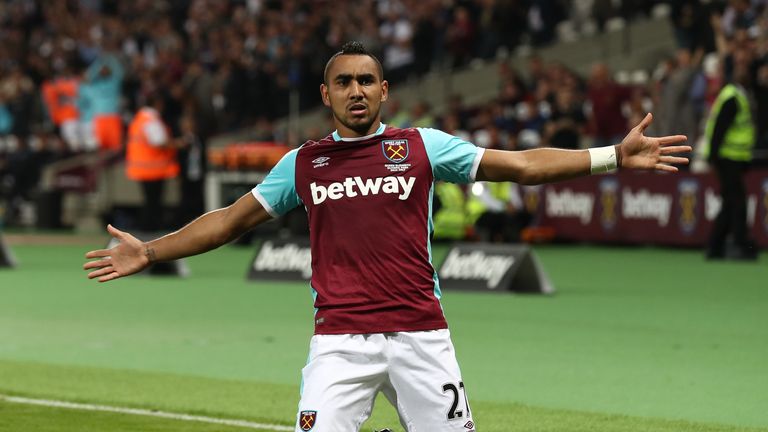 "So I am carrying on with that technique and now I just take a few before each game when I am warming up."
Payet's approach seems to be working, and his set-piece technique is unique. Unlike Cristiano Ronaldo's straight-on stance, the 29-year-old lines up at a 45-degree angle to the ball, opting for a cleaner strike than the Real Madrid forward's 'knuckleball' connection, also used by the likes of Didier Drogba and Gareth Bale.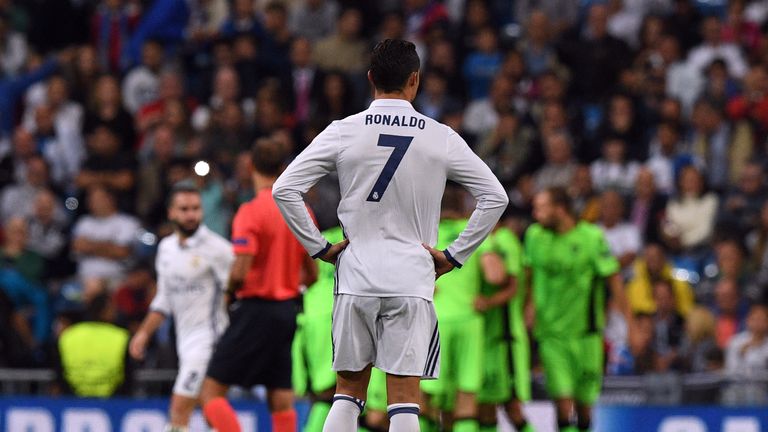 While David Beckham stooped down low to get optimum curl on the ball, Payet remains open-bodied, an approach that can fool opposition goalkeepers.
His free-kick in the 2-2 draw against Crystal Palace at Upton Park in April was arguably his most impressive, shaping to go for the top-left corner and instead arrowing the ball into the top right, fooling the wall and goalkeeper.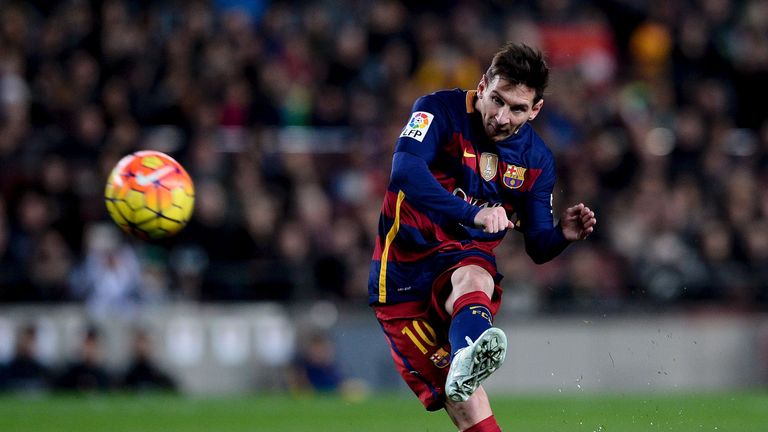 "When you score one, then two, then three, the crowd expect that you score every time," Payet said after scoring a free-kick for France against Cameroon in May, one of two set-piece strikes for Les Bleus.
Free-kick success rate for club since start of 2015/16 (minimum 10 attempted)
| Player | Direct free-kicks | Goals | Success rate |
| --- | --- | --- | --- |
| Willian | 29 | 6 | 20.7% |
| Dimitri Payet | 30 | 5 | 16.7% |
| Philippe Coutinho | 13 | 2 | 15.4% |
| Ross Barkley | 15 | 2 | 13.3% |
| Gylfi Sigurdsson | 17 | 2 | 11.8% |
Ronaldo, who received criticism at Euro 2016 for his poor free-kick success rate, can vouch for that. But how does Payet compare to him, Lionel Messi and Co?
Payet's five goals in all competitions since the start of the 2015/16 season is topped only by Chelsea midfielder Willian, who has hit six at a success rate of 20.7 per cent, compared with Payet's 16.7 per cent.
Philippe Coutinho, Ross Barkley and Gylfi Sigurdsson have also had success with the dead ball, each scoring two goals but with a lower success rate. 
Lionel Messi has taken more than double the amount of free-kicks as Payet since the start of last season in all competitions (64 to 30), but has scored only two more at a success rate of 10.9 per cent.
How Payet compares to Ronaldo and Messi (club games since start of 2015/16)
| | | | |
| --- | --- | --- | --- |
| Player | Direct free-kicks | Goals | Success rate |
| Dimitri Payet | 30 | 5 | 16.7% |
| Lionel Messi | 64 | 7 | 10.9% |
| Cristiano Ronaldo | 45 | 4 | 8.9% |
Ronaldo has also misfired in comparison to Payet, scoring four from 45 attempts (8.9 per cent).
Watch Man Utd v Leicester, the Ryder Cup and the EFL Cup as part of our three months' half-price offer.