Premier League clubs criticised in report into disabled access
By PA Sport
Last Updated: 15/01/17 11:10pm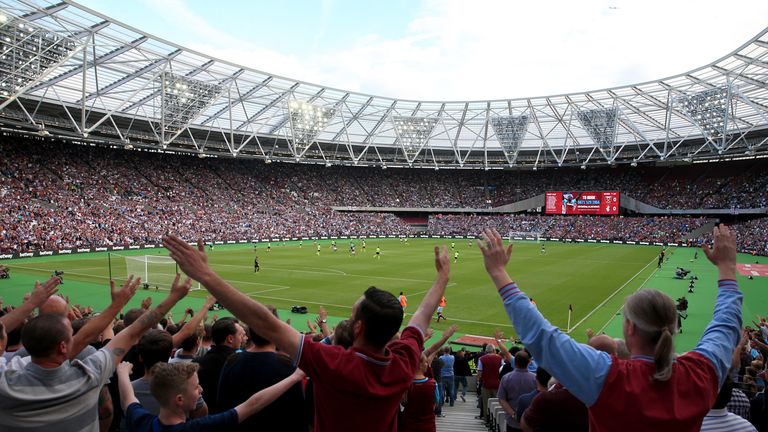 Premier League clubs could face heavy fines and even points deductions if they fail to meet an August deadline to become compliant with disability access requirements, according to a report by the Culture, Media and Sport select committee.
The report states that four clubs - Chelsea, Liverpool, Crystal Palace and Bournemouth - are likely to miss the deadline, and also criticises West Ham for reducing provision for disabled supporters since it took over the Olympic Stadium.
It accuses some clubs of "prioritising finance over improving access", although the east London club say the report is based on out-of-date information.
The committee stated it will support the Equality and Human Rights Commission in taking legal action against individual clubs and their respective governing bodies in the event of evidence of their "systemic" non-compliance.
The report's authors quoted Premier League executive director Bill Bush as stating that if the league's member clubs fail to comply with the Accessible Stadia Guide by August 2017, then the Premier League board has the power to impose a wide range of sanctions including fines of £25,000 or, in the event of more serious breaches, referral to a specially-appointed independent panel which could impose heavier fines or even deduct points.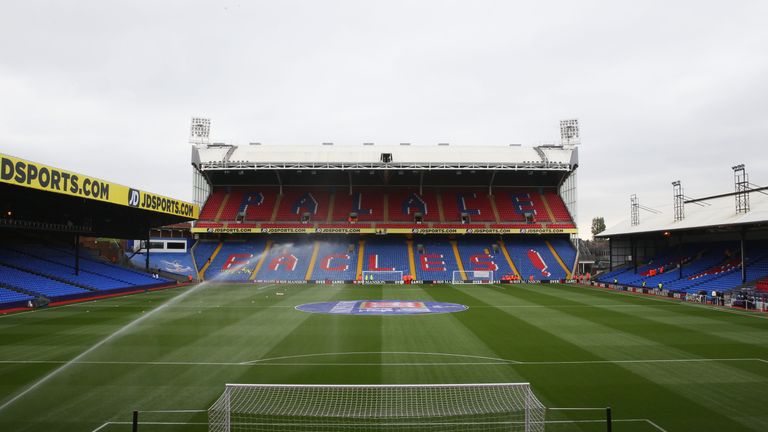 The Accessible Stadia Guide was funded and established by the Football Stadia Improvement Fund and the Football Licensing Authority in 2015.
CMS select committee chairman Damian Collins said: "When we see examples of good practice at some clubs that are already providing disabled supporters with a good experience when they attend matches, it is especially disappointing that some of the rich clubs are not doing more.
"It is high time that sports clubs, especially for example those with plenty of resources as in football's Premier League, changed their mindset."
Furthermore, the committee expressed concern over the desire of football's governing bodies themselves to impose sanctions, adding: "Given 20 years of comparative inactivity by the football leagues, we are not convinced that the Premier League would impose suitable penalties on clubs, even for failing to meet building regulations."
The damning evidence of insufficient access for disabled supporters at Premier League grounds is in stark contrast to the progress made at lower levels, with Derby, Tranmere and Wrexham among those singled out for special praise.
West Ham and Liverpool were also specifically criticised in the report for allegedly restricting access for disabled supporters in favour of more hospitality facilities.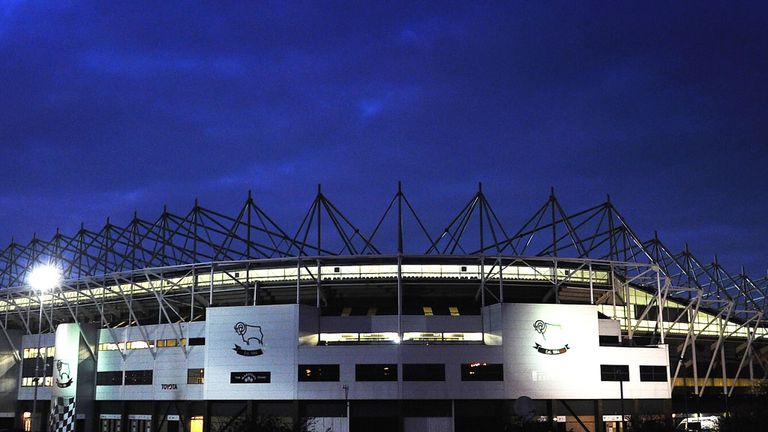 The report revealed that Level Playing Field, the charity which promotes access for disabled fans, has claimed Liverpool will still only have 75 per cent of the minimum wheelchair places available once the first phase of the current rebuild of part of their stadium is complete - and that an improvement in that percentage in the second phase of the rebuild process is dependent on profits from hospitality facilities.
And it expressed concern that West Ham's changes to the Olympic Stadium have resulted in some former wheelchair spaces being reallocated a dual use, for wheelchair users or hospitality facilities.
But West Ham responded by stating that the report was based on out-of-date information.
"Level Playing Field has since acknowledged to West Ham United that the information released in September 2016 was incorrect, and confirmed they are looking to begin the process of awarding West Ham United and London Stadium the Level Playing Field Centre of Excellence award," a statement from the club read.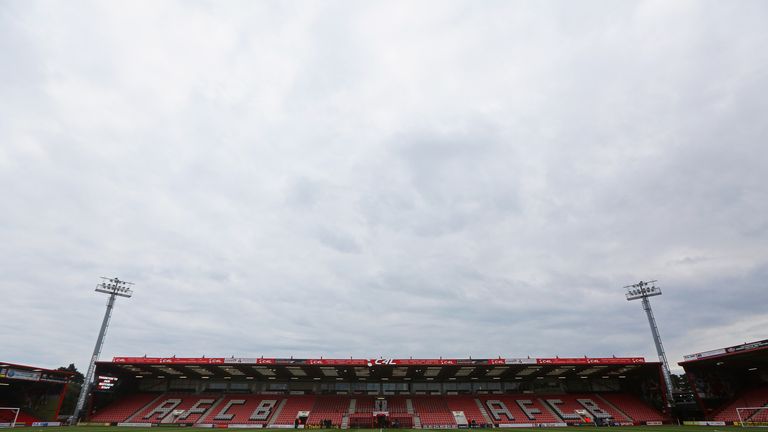 "This award is presented to sporting venues and stadia that demonstrate the highest access and inclusion standards in accommodating disabled spectators and visitors on match and non-matchdays.
"Every disabled supporter that has applied to attend a West Ham United match at London Stadium has been allocated one of our accessible seats. The Culture, Media and Sport Committee report references wheelchair user spaces located in Club London hospitality areas of the stadium which are 'flexible' spaces that can also - if unused - be occupied by non-wheelchair supporters. However, these spaces never have, and never will be, allocated to another fan at the expense of a disabled supporter.
"West Ham United is fully committed to its supporters with accessibility needs and is proud to have more wheelchair user spaces than any other Premier League stadium, with 253 in total. The overall quality of the provision means West Ham United lead the way amongst top-flight clubs and remain on course to be one of the first Premier League clubs to achieve all the requirements of the Accessible Stadia Guide."
Liverpool were also contacted by Press Association Sport and were understood to be compiling a response.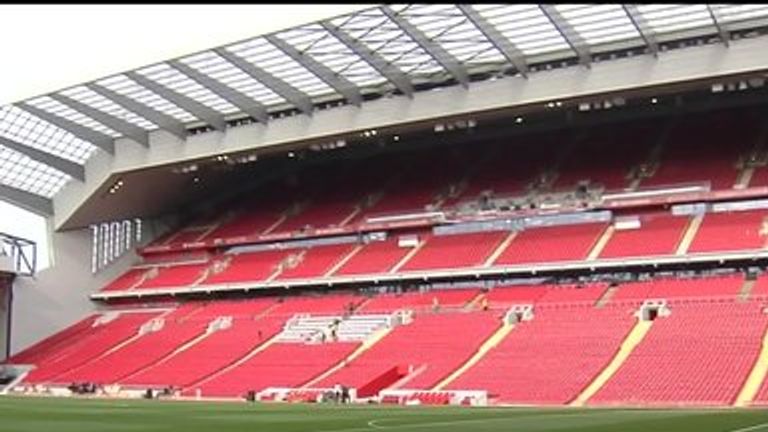 The Premier League issued a general statement in response to the report which read: "The clubs are working hard to enhance disabled fan access and facilities in their stadiums. The scale and scope of the commitment made by clubs in this area is unprecedented for a single sport or sector, and the timescale is ambitious.
"Following consultation with specialist architects, extensive improvements are being undertaken and rapid progress is being made.
"At some grounds, particularly older ones, there are challenging built environment issues and, given that stadiums are in use throughout the football season, there is a limited period in which significant structural work can be done.
"For the clubs which are working through those challenges, cost is not the determining factor. Instead they are working through issues relating to planning, how to deal with new stadium development plans, how best to manage fan disruption or, in certain cases where they don't own their facility, having to work with third parties.
"At the end of this month we will present to DCMS (Department for Culture, Media and Sport), DWP (Department for Work and Pensions), EHRC and the CMS select committee an interim report which details each club's progress ahead of a final report due in August. It, of course, remains the case that it falls to the EHRC to form its own view as to whether the adjustments being made are reasonable, as required by legislation."