Carlton Cole has not heard from Crystal Palace but is open to a transfer
Last Updated: 03/10/17 12:07pm
Carlton Cole admits he has not heard from Crystal Palace but is open to a move to the Premier League strugglers.
The 33-year-old has been without a club since leaving Indonesian side Persib Bandung last month and is keen to play in England again.
Cole has made 398 career appearances, scoring 86 goals for eight different clubs including a nine-year stint at West Ham. And with Crystal Palace having failed to score in the Premier League this season, he has been linked to a move.
Cole was the special guest on Goals on Sunday, and he says there has been no contact from Palace, but would consider a move to the south London club if the opportunity presented itself.
"I've not heard anything," he said.
"You never know what happens in football. Clubs need strikers to take the pressure off. Obviously I'm here and ready to go."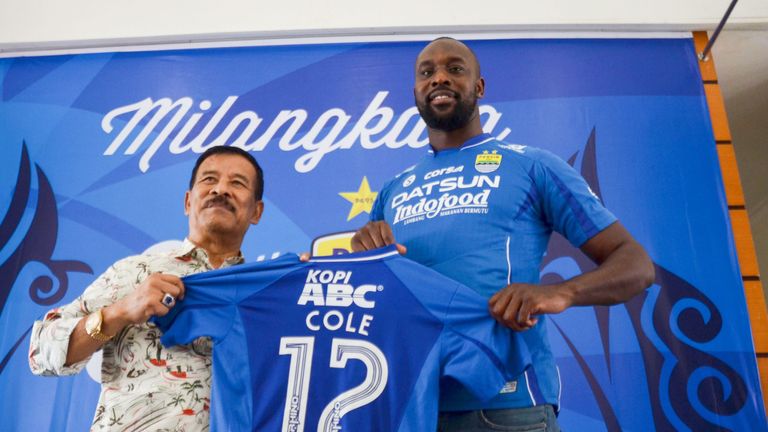 Cole believes he is still capable of scoring goals in the Premier League, despite his advancing years.
He added: "I don't know what's going on [regarding his agent fixing a move] to be honest. I'm just waiting for a phone call to see if a team is ready for me to go there and see where that takes me.
"I'm scoring goals and playing up front in the Premier League is hard but I obviously think I've got what it takes and I know what it takes. It's all rumours at the moment so we'll keep it like that.
"I want to stay in England. I don't want to go abroad anymore, I've done that. Anything close to home would be good for me."