Eight arrests at Tottenham game against West Ham at Wembley
Last Updated: 26/10/17 2:41pm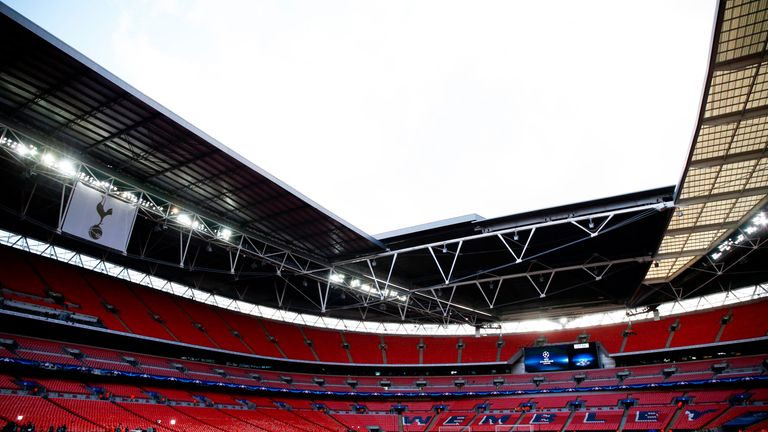 Eight people were arrested at Wednesday night's Carabao Cup match between Tottenham and West Ham at Wembley.
Two men were arrested by police on suspicion of possession of class A drugs, two others were arrested on suspicion of assault, while others were arrested on suspicion of assault on a police officer, violent disorder, affray and of being drunk and disorderly.
Videos have emerged online following the game which allegedly show the two sets of fans clashing, and there were reports of fighting in the Club Wembley section.
Some footage has also emerged on social media which appears to show a fan throwing a plastic cup full of urine towards the West Ham fans.
The video allegedly shows someone in the home section urinating into a pint glass before preceding to throw its contents at the travelling fans.
Tottenham have told Sky Sports News they are investigating the footage and have urged fans who have information about "anything untoward" at last night's game to contact either the club or the police.
A spokesperson has told us: "This behaviour is completely unacceptable and we are currently investigating and working to identify the individual responsible."
In the second clash of the season between these two clubs, Mauricio Pochettino's side led 2-0, but Slaven Bilic's West Ham managed to score three second-half goals - ensuring their place in the quarter-final of the competition.